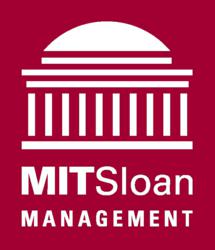 ...Social scientists in particular can help people to understand the deeper issues at play that cause people to distrust science and the scientific establishment
Cambridge, Mass. (Vocus/PRWEB) February 23, 2011
With major proposals to address climate change now on hold, a visiting professor at the MIT Sloan School of Management has a surprising suggestion for how to get the politically charged issue back on the policy front burner. "The current lull in the debate creates an opportunity for moderate voices from the political right to step in to help move toward a more reasoned discussion," said Andrew Hoffman, an expert on the sociological aspects of environmental policies.
Indicating how climate change has become a political issue, Hoffman noted that only 35 percent of Republicans believe the science behind it, compared to 75 percent of Democrats. Since people's views on an issue tend to be linked to the groups to which they belong, Hoffman said, they are more likely to be open to evidence when it is accepted or, ideally, presented by knowledgeable members of their own cultural community, who can frame the issue in terms that are not seen as threatening to their personal and group values.
To further help move the issue forward, Hoffman calls for his academic colleagues to move off the ivory sidelines. "A lot of academics are afraid to get into debates such as these, but they have a lot to offer the public debate. Social scientists in particular can help people to understand the deeper issues at play that cause people to distrust science and the scientific establishment," said Hoffman, who knows that involvement in hot button issues can go against the traditional academic grain. "Many social scientists feel that their role is to build a body of academic research and let others deal with the public debate," he said. "But it is wrong for us to sit in the privileged position of the academy and write strictly for our peers without engaging the critical issues of the practice. Research can be both rigorous and relevant. Our voice must enter the debate."
Hoffman, who is visiting at MIT Sloan from the University of Michigan, has no illusions that gaining consensus on the causes of climate change, let alone their solutions, will be easy. But with the debate currently polarized, solutions must emerge from the center. "When everything becomes so heated, it's hard for anyone to speak above the din," he said. "You need to get the extreme voices out of the space, those who present this debate in simplistic black and white, all-or-nothing terms. Instead, you have to create room for discussion with the large mass of people who are ready to debate the issue in its full complexity." This would include both those who are skeptical and those who are convinced about its causes and solutions.
Hoffman distinguishes between "climate deniers," who reject both the existence and science of climate change, and "climate skeptics," who are asking serious questions and are open to discuss new information as it arises. Climate deniers "flatly reject the science and have organized with the objective of challenging any steps towards accepting its existence or mitigating its effects," he said. "They are not interested in debate and will not move from their position. But, by focusing on the truly climate skeptical we can skip the name calling by both sides and allow reasoned logic to help us move toward appropriate conclusions."
One of the biggest challenges to such movement will be to separate facts from ideology. "The scientific community has reached a consensus about climate change, just as it did with cigarettes for decades before there was a social consensus," he said. "And the debate today on climate change is in the pre-social consensus phase. In many ways, the debate is about much more than greenhouse gases or scientific modeling. "It's shaped by people's beliefs and values around issues like their faith in the scientific process, the proper role of government, tolerance for risk, and worldviews regarding their relationship with nature." Many in the climate denier movement distrust scientific expertise and see it as a code for scientific elites who want to control their lives. "The big collapse in climate change was when the far right was able to code it as a liberal issue, which threw it into the domain of the culture wars."
Though it will be difficult to keep climate change from falling victim to the culture wars, as has happened with abortion and gun control, Hoffman is hopeful. "We need to recast the debate not as a winner-take-all between right and left, but as a reasoned debate among the vast majority of people in the middle."
###