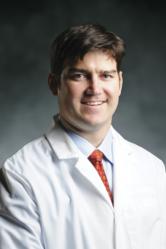 "San Antonio is experiencing an obesity crisis and I'm encouraged by the FDA's recent decision to make weight loss surgery available to more people," said Dr. Seger.
San Antonio, TX (Vocus/PRWEB) February 23, 2011
The Bariatric Medical Institute of Texas("BMI of Texas"), which specializes in a variety of weight loss surgery procedures, today announced that San Antonio weight loss surgeon Michael "Mickey" Seger, MD, FACS, has been recognized as one of San Antonio's Best Doctors in San Antonio Magazine's annual list of Best Doctors.
San Antonio Magazine's Best Doctors list was compiled by Best Doctors, Inc. and Dr. Seger has been included in the Best Doctors in America® 2011-2012 database as one of the top surgeons in San Antonio. He was also recently recognized once again as one of San Antonio's "Top Doctors" in Scene in S.A. magazine's annual survey of San Antonio's top doctors.
"Being selected by my peers as one of the best doctors in America is an honor," said Dr. Seger. "San Antonio is experiencing an obesity crisis and I'm encouraged by recent decisions by the FDA to make weight loss surgery available to more people, especially those who are suffering from its co-morbidities like diabetes, hypertension and joint pain."
Compiled by Boston-based Best Doctors, Inc., the Best Doctors in America® database is the result of an exhaustive peer-review survey of more than 45,000 physicians. Only those doctors recognized to be in the top five percent of their specialty earn the honor of being named one of the Best Doctors in America®. The Best Doctors methodology is rigorously impartial and strictly independent. Doctors cannot pay to be included in the database and are not paid to complete the survey. The only way to be recognized as one of the Best Doctors in America® is for a doctor to earn high marks for clinical ability from his or her peers. The entire list of San Antonio's Best Doctors appears in the January 2011 issue of San Antonio Magazine.
BMI of Texas, located in San Antonio's Medical Center area, helps patients achieve their weight loss goals through various surgical procedures including gastric bypass, adjustable gastric band (lap-band), sleeve gastrectomy and revision surgeries. BMI of Texas assists patients throughout their entire weight loss journey. After attending a free, educational seminar, patients are assigned a patient advocate to help coordinate the extensive paperwork and insurance stipulations necessary for surgical intervention. Post-operatively, the doctors continue to follow their patients to ensure long-term weight loss success.
As part of its comprehensive program, BMI of Texas offers an on-site dietitian for nutritional counseling and hosts support groups where post-op patients can discuss a wide variety of issues, such as relationships and dietary concerns. BMI of Texas is one of the only practices in the nation that performs fluoroscopic assisted band adjustments in the office. The practice's Web site includes a calculator for prospective patients to calculate their BMI.
Dr. Seger, and his partner, Dr. Terive Duperier, have been performing bariatric surgery in San Antonio for years, and are recognized by peers and patients for their excellent surgical skills and patient care. Visit http://www.bmioftexas.com/media-center.html to view the successful results they have helped achieve for several of their weight loss surgery patients. In addition to their bariatric surgery practice, the surgeons perform a full spectrum of advanced laparoscopic procedures, including laparoscopic Nissen Fundoplication (anti-reflux surgery), laparoscopic colon surgery, laparoscopic pancreatic surgery, and laparoscopic hernia surgeries.
About BMI of Texas
Founded in 2008, BMI of Texas is focused on helping patients achieve their long-term weight loss goals. More information on the practice can be found at bmioftxas.com.
About Best Doctors
Best Doctors, Inc. is the world leader in connecting people with the best medical care.
Best Doctors services help dramatically improve quality of care by bringing the clinical knowledge of the world's top specialists to the problems of people with serious medical conditions. By making sure individuals get the right diagnosis and treatment the first time, Best Doctors reduces complications and avoids ineffective treatments—and as a result eliminates unnecessary spending. Founded in 1989 by doctors affiliated with Harvard Medical School to provide doctor-to-doctor consultations for complicated cases, Best Doctors has grown into an international company providing services to 15 million people in 30 countries. For more information please visit bestdoctors.com.
###