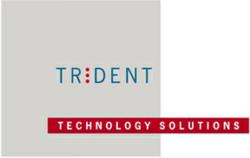 Mt. Braddock, PA (Vocus/PRWEB) February 23, 2011
Trident Systems Inc., a veteran-owned business that has been providing hardware and software systems to military and commercial clients since 1985, announces that long-term digital signage and multimedia solutions provider, Black Box, will offer Trident touch screens for their iCOMPEL™ digital signage displays.
"Black Box has been a single-source provider of comprehensive communications, infrastructure, and product solutions for nearly 35 years, and we are pleased that a company with their extensive experience has chosen our touch screen displays as a part of their digital signage solution" said Gary Mundrake, Vice President of the Integrated C4I Systems, Trident Systems.
Trident's touch screen solution consists of NEC monitors and 3M DST (Dispersive Signal Touch) glass, which is integrated into Black Box's iCOMPEL™ digital signage platform to offer a turn-key digital signage solution. Trident's software drivers support a diverse number of operating systems from UNIX to Windows 7.
"We are excited about our collaboration with Trident Systems," said Keith Kazmer, digital signage product manager for Black Box. "We consider Trident's interactive technology a perfect match for our iCOMPEL™ digital signage control platform. We'll be recommending the Black Box/Trident/NEC/3M USB HID touch displays for all iCOMPEL applications involving touch screens. This way, we'll know our customers will be getting next-generation touch screen capabilities—interactive technology that will take their compelling signage communications to the next level for maximum results."
About Trident Systems Inc.
Trident Systems Incorporated is a veteran-owned business that has been providing hardware and software systems to military and commercial clients since 1985. Trident has built its reputation for customer focus by providing the right solution for each customer's specific applications. For more information visit: http://www.tsitouch.com.
About Black Box
Black Box Network Services is a leading digital signage and multimedia solutions provider, serving 175,000 clients in 141 countries with 195 offices throughout the world. Black Box offers more than 118,000 products, including digital signage platforms for plug-and-play implementation of high-impact signage. The Company's premier digital signage offering, iCOMPEL™, gives businesses and institutions an affordable, easy way to set up attention-getting HD signage. Black Box also offers LCD and plasma displays; assorted AV extenders, splitters, switches, and converters; as well as cabinets, cables, and data infrastructure products. All products are backed by free, live, 24/7 Tech Support, which customers can reach at 724-746-5500 or at blackbox.com. Black Box is also known as a leading technical services company dedicated to designing, building, and maintaining today's complicated data and voice infrastructure systems. Black Box® and the Double Diamond logo are registered trademarks, and iCOMPEL is a trademark, of BB Technologies, Inc.
###