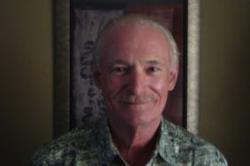 It is only sensible to give the professional pharmacists all the help they need so that they can help their clients live a better life by helping them end their tendency to bruise easily.
Jacksonville, FL (Vocus/PRWEB) February 23, 2011
Jan Doan, the self-proclaimed Doctor of Bruiseology, enlarges his campaign to help Independent Pharmacists help their clients to overcome their tendency to bruise easily because of aging. Besides providing the pharmacists with his first book on providing the answers to the questions regarding people's tendency to bruise easily entitled Ending the Nightmares of Easy Bruising or The Definitive Desktop Reference on Bruising Causes and Bruise Prevention he is now putting together a program so that people can get advice and direct access to the all natural Bruises Be Banned daily supplement program directly from their trusted neighborhood pharmacist.
Doan states that pharmacists hear from people on a near daily basis asking the question "Why is this happening to me?" when they suddenly begin to discover bruises on their arms and legs with no recollection of what could have caused the bruises to occur.
Doan states that he has found that a lot of the people that are prone to easy bruising are from a generation that may not be fully trustful of current technology, but they are trustful of their neighborhood professionals, like their pharmacist. Now he states "It only makes sense to help the pharmacists help the folks that they actually see and deal with regularly."
Mr. Doan further commented "Information on easy bruising is scattered all over the internet, but many of the folks affected by bruising easily will only accept guidance on helping them overcome their tendency to bruise easily from their family doctor or their neighborhood pharmacist."
Folks are looking for answers from their pharmacist to questions like these:

What exactly causes a bruise to form?
Why have I just started to bruise easily for almost no reason?
Does my lifestyle have any affect on my easy bruising?
Is there anything I can do to prevent bruising?
Doan says "If people can get good advice from the people they trust, like their pharmacist, they are much more likely to be able to effectively help themselves deal with the embarrassing problem of bruising easily and find a way to prevent bruising altogether."
# # #