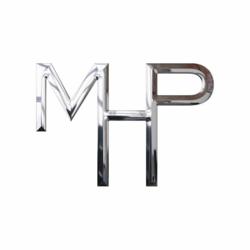 It really makes me wonder what the car is capable of in air more typical for this time of year. I think it might shock some people!
Columbus, OH (Vocus/PRWEB) February 23, 2011
On 2/18/11 Modern Horsepower (MHP) Racer Mike Conforti broke his own Record as the World's Quickest and Fastest 63 AMG, as well as the Quickest and Fastest Naturally Aspirated Mercedes Benz in history in his 2009 C63 AMG at Maryland International Raceway (MIR) in Budds Creek, MD. Mike ran over seventeen 10 second quarter mile passes between 10.81-10.98@131-132.45mph before ripping off an incredible 10.78@131.08mph on a 1.58 60' without the help of nitrous oxide or a turbo or supercharger. Mike also registered an eighth mile ET and Trap World Record of 6.95@101.67mph on the same pass. Making these already incredible feats even more astonishing, was the fact that the density altitude (DA or calculated elevation including both actual elevation and weather data) was +1157'—typically in February at MIR DA is in the -1000' to -2000' range making for quicker times and faster trap speeds due to cooler and denser air.
Mike's list of modifications include MHP v4 CDT (Custom Race Spec ECU & TCU Remapping), MHP 1 7/8" SS Longtube Headers with 3" Midpipes, MHP 3" SS Race Catback with X-pipe, MHP 180F Thermostat, MHP Thermal Gaskets, Lightweight Brake Rotors, a Carbon Fiber Hood, and Drag Radials. Mike's C63 is presently making 630HP and 565lb/ft of Torque. When asked about his car's performance despite the unseasonably warm weather Mike stated "We are very happy with the way the car ran pass after pass despite the April like weather. It really makes me wonder what the car is capable of in air more typical for this time of year. I think it might shock some people." Mike also commented that "None of this would be possible without the help of Andy at Modern Horsepower, Craig at RPM North, and friend and fellow part time pro racer Hagi Djencic."
Dragtime Entry and Time slips can be viewed at dragtimes.com: CLICK HERE
Accompanying this tremendous achievement, MHP's own project SL65 AMG ran an 11.26@128.30mph quarter mile, overcoming a not so hot 1.79 second 60' in the process, making it the Quickest and Fastest Tune Only 65 AMG in the World, and also the Fastest SL65 in the World. This despite the only powertrain modifications being Complete Driveline Tuning via MHP v3 CDT (ECU & TCU Remapping), paired with aftermarket air filters and 18" Drag Radials in +1249' DA. Dyno results show the SL65 putting out an incredible 708HP and 989lb/ft of torque SAE on 93 octane. When asked about the SL65s track debut MHP President Andrew Cluck commented "If anything we were afraid of snow coming into the race so the weather definitely threw us for a loop. Taking that into consideration the car performed exactly as we thought it would despite it being our first time to the track with it. It will take us a few more passes to get the launch figured out, as any seasoned racer will tell you learning a car is not something that happens overnight. I believe we will run 10s@130mph+ with the modifications presently installed and a bit more seat time at the next event in March with the goal of taking the Overall SL65 AMG Record with just our ECU and TCU Tuning, Filters and Drag Radials." Mr. Cluck went on to state "We have a solid game plan for modifying our SL65, initially consisting of redesigned and engineered air intakes and intercoolers, as well as freer flowing exhaust components. We will then move on to more extensive changes such as larger turbos to replace the small Bosch K24s turbos that come from the factory. Rest assured we will document increases in horsepower and torque at the track and on the dyno at every step along the way with the M275 V12, just as we have done with the M156 and M159 AMG V8s."
The MHP Stage 1 Package for 65 AMG variants includes BMC air filters and MHP v3 CDT.
The following is a before and after Dyno Jet 248 Chassis dyno graph showing the differences in power and torque that MHPs potent ECU & TCU Tuning safely deliver over stock on 93 octane pump gas. You can view the Before/After MHP v3 CDT, 93 Octane Dynos by clicking here.
MHP SL65 AMG Tune Only Dyno Graph: 708HP & 989lb/ft of Torque on 93 Octane; gearheads take note, MHPs tune only SL65 AMG puts out 67lb/ft more twist than a 1.8M USD Bugatti Veyron (922lb/ft). All 989lb/ft are on tap by a mere 2800rpm and by 3700rpm the tuned 6.0L twin turbo V12 is already making 625HP. CLICK HERE
704HP and 988lb/ft Tune Only 93 Octane Dyno Video: http://www.youtube.com/watch?v=MZx9TBELEwE
Dragtimes Entry and Timeslip: CLICK HERE
Track Video: http://www.youtube.com/watch?v=TVw-JPAxrH0
You can see more of Mike's videos as well as those of other customers on MHP's YouTube Channel "ModernHorsepowerLLC", and can follow their achievements on Facebook by searching for "ModernHorsepower." MHP can be contacted directly via their website http://www.modernhorsepower.com or by emailing sales(at)modernhorsepower(dot)com. Additional information on product offerings and further discussion about the cars and records can be found on the popular Mercedes Benz website http://www.BenzBoost.com.
This press release was distributed by Localize It, a Columbus OH SEO and website design company. Visit Localize It SEO and Website Design online at http://www.localizeitnow.com.
###