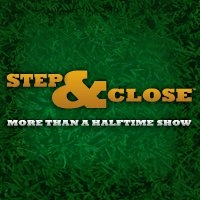 It [Step & Close] has had a tremendous impact on my current students—the retention rates are higher than ever.
Traverse City, MI (Vocus/PRWEB) February 24, 2011
Digital marketing agency Oneupweb provides viewers with an inside look at how music education successfully shapes today's youth with their powerful philanthropy documentary, Step & Close. In addition to stressing the vital impacts of music curriculum, the film also captures the pure delight children experience being band members and the incredible transformation they undergo. This film is the perfect tool for educators to obtain and maintain strong and animated bands.
"Witnessing the passion that overcomes band kids is indescribable," explains Oneupweb Founder and CEO, Lisa Wehr. "We originally started filming a recruitment video for a local high school band program, but just like the kids, our initial idea, metamorphosed, matured and became much more insightful."
Step & Close, a 45-minute documentary spotlighting the Traverse City West High School marching band, aids band directors with the challenges of recruitment and keeping children involved in music programs by showcasing band life as an attractive extracurricular. Revealing that band is a significant, honorable, and above all, fun activity; this documentary is the key instrument to help educators instill pride in their students and gain support from their communities.
"Step & Close has definitely made recruiting easier," explains Director of Bands of TC West Middle School, Flournoy Humphreys. "Most people are visual learners, so seeing Step & Close makes it easier for students to understand how much fun band is, which gives them an immediate reason to join."
Step & Close demonstrates the joy of band, which not only helps recruitment, but it also impacts students who are already active band members.
"It [Step & Close] has had a tremendous impact on my current students—the retention rates are higher than ever," admits Humphreys. "After showing this film, a surge of pride for the program formed. The kids are just plain excited about the challenge of band and how it can benefit their futures."
And that's exactly the mission of Step & Close; to better the futures of our children by influencing greater support for band programs in school systems nationwide.
To learn more about the production of Step & Close, view the trailer, discover how to incorporate Step & Close into your recruitment strategy or in your educational lesson plans, and to purchase the DVD, please visit StepAndClose.com.
About Oneupweb
Oneupweb has been an innovator in digital marketing for more than a decade, creating integrated online marketing plans that incorporate Search, Social and Design services. Heralded by an independent research firm for their leadership team, Midwestern work ethic and solid experience in optimizing complicated sites, Oneupweb has been named a Top 25 Search Marketing Agency by Advertising Age for four consecutive years, and CEO Lisa Wehr is recognized as an Ernst & Young Entrepreneur of the Year. The company publishes an award-winning blog entitled StraightUpSearch, and an award-winning monthly newsletter entitled The Merge. Oneupweb is a privately held company located in Traverse City, Michigan. For more information on Oneupweb, please call 231.922.9977, visit OneUpWeb.com or follow them on Twitter @Oneupweb and @LisaWehr
# # #