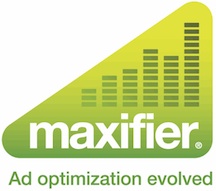 New York, NY (Vocus/PRWEB) February 23, 2011
Maxifier announced today that the Pittsburgh Post-Gazette has implemented Maxifier's campaign optimization and advertising intelligence platform for its website, post-gazette.com. Averaging more than 2.9 million unique users and more than 43 million page views per month, post-gazette.com serves as the region's indispensable online source for news, information and advertising. Maxifier's advertising intelligence platform is providing the Pittsburgh Post-Gazette's ad operations and sales teams with unprecedented insights into campaign performance, automated optimization recommendations, and vital analytics to drive informed decisions.
"Our online offerings are absolutely critical to achieving our sales goals and the future of our organization," said Maggie Moser, Ad Operations Manager at the Pittsburgh Post-Gazette. "As our online ad initiatives continued to grow as a percentage of total sales, we realized that additional tools were needed to ensure that our advertisers' campaigns were managed optimally. When we reviewed various options, Maxifier presented a meaningful value proposition that made the decision quite easy. From day one, Maxifier's technology has proven beneficial on many levels, including its ability to help us visualize the performance of campaigns and automatically adjust them intra-cycle."
"Large municipal newspapers like the Pittsburgh Post-Gazette face increased pressures from their advertisers to continue to deliver the right ads to the right audience and to demonstrate proof of value with quantifiable ROI," said Jonathon Shaevitz, CEO of Maxifier. "To do this effectively and profitably, the Pittsburgh Post-Gazette needed to augment its current tool set with the advanced optimization and recommendation algorithms embedded in Maxifier's platform. Based on early results, the company is experiencing improvements in several areas, including a significant uplift in delivery. We trust the Pittsburgh Post-Gazette will have the validation necessary to secure advertisers' renewals when it comes time to plan future campaigns."
About Maxifier
Maxifier provides campaign optimization and advertising intelligence solutions to media companies, enabling them to seamlessly visualize, prioritize, optimize and maximize online ad operations and revenue. Professionals from across the media enterprise—from experts within sales to ad operations and yield management—leverage Maxifier's advanced algorithms, campaign yield management tools and real-time analytics to increase sales and renewals, expand sell thru rates, optimize campaign performance, manage global inventories, and improve operational efficiencies. With offices on three continents, Maxifier is growing rapidly and proudly serves an ever-increasing portfolio of top tier media interests. For more information on Maxifier, visit http://www.maxifier.com.
About the Pittsburgh Post-Gazette
The Post-Gazette is the successor to all of Pittsburgh's predecessor newspapers and remains the dominant brand for print and online news. It has served the Pittsburgh community, its readers and advertisers as the region's indispensable source of news, advertising and information for more than two centuries. Reaching one million people every week, the Post-Gazette is Western Pennsylvania's largest newspaper and post-gazette.com is the region's most visited website.
# # #