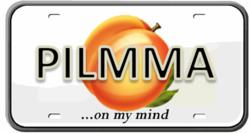 "PILMMA prides itself on delivering more than just theory."
Myrtle Beach, SC (Vocus/PRWEB) February 24, 2011
PILMMA (Personal Injury Lawyers Marketing & Management Association), world's leading provider of marketing and management solutions to personal injury and disability lawyers, is hosting PILMMA's Spring 2011 Legal Marketing and Management Summit, April 1st and April 2nd 2011 at the Sheraton Atlanta Hotel, located at 165 Courtland Street NE, Atlanta GA 30303. Participants to this year's annual event can expect to learn the latest trends in law firm marketing, including how to use social media to promote their practices as well as how to effectively use database marketing.
This conference's expert speakers include Sandie Wike, Dale Tincher and PILMMA President Ken Hardison. Wike, Executive Director of AMI Solutions, will educate attendees on how to increase referrals and generate new business using their old database of clients. Tincher, CEO of Consultwebs.com Inc., will discuss website development, the use of social media and how to achieve top search engine ranking.
PILMMA is a marketing and management association dedicated to personal injury and disability attorneys. They strive to provide their members with the necessary tools, information and education to grow and manage a successful contingency based injury and disability law practice. PILMMA President, Ken Hardison, spoke to the organization's mission and the need for marketing education in this economy. "Personal injury and disability lawyers are facing fierce competition from their fellow attorneys and from so called tort reform from our legislative branch. Each year the number of lawyers continues to increase, yet the marketplace is steadily shrinking. The market is becoming saturated; resulting in many law firms struggling to maintain their profitability".
Those who attended last fall's conference in Las Vegas gave rave reviews of the priceless information they received. Based on the opinion of many satisfied attendees, the PILMMA conference is an educational experience for all lawyers and marketing directors who attend as – "PILMMA prides itself on delivering more than just theory".
To register for this event, contact Valerie Beasley Cole at Valerie(at)pilmma(dot)org or visit their website for full details and registration information. The PILMMA Gold Summit Early Registration Package, for only $697.00, ends March 10, 2011. It includes attendance and a two month free trial gold membership with PILMMA. Registration fees for members are discounted based on level of membership and non-members pay a premium of $1497.00. Details regarding the Summit and PILMMA membership can be found on the web at http://www.PILMMA.org.
# # #