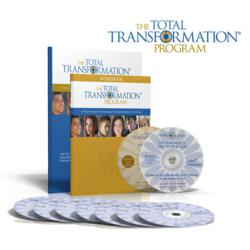 Westbrook, ME (Vocus/PRWEB) February 24, 2011
In the course of helping more than a quarter of a million families, The Total Transformation Program has also picked up some prestigious awards from professional organizations across the country. The multi-media home study program used nationally by parents to manage behavior problems in children and teenagers, has won The National Association of Social Workers' (NASW) "Stamp of Approval for Quality Continuing Education" and The National Parenting Center's "Seal of Approval," as well as the "Parent Tested, Parent Approved" award for quality and an iParenting award for its companion website, EmpoweringParents.com
The NASW approves educational programs that meet its strict criteria through its continuing education department. The Total Transformation Program, developed by behavioral therapist James Lehman and Legacy Publishing Company, was approved for six contact hours of continuing education, and is used by social work professionals to meet the continuing education requirement for social work licensure and certification renewal.
The National Parenting Center's Seal of Approval program identifies "the finest products and services being marketed to the parent/child audience." Their consumer-oriented testing process solicits evaluations from parents and speaks to the quality and desirability of a product.
The Total Transformation Program teaches parents how to turn around disrespectful, defiant, obnoxious and even abusive behaviors in children and teenagers with practical, hands-on techniques. James Lehman, MSW developed the program in his more than 30 years of working with behaviorally troubled, at risk youth and their families. The program offers straightforward techniques for stopping arguments, setting limits, giving consequences and teaching accountability and problem solving.
Legacy Publishing Company is America's premier producer of personal development programs for families and couples. Legacy's flagship product, The Total Transformation Program—created by renowned child behavioral therapist James Lehman, MSW—has sold nearly a quarter of a million units to date. For more information or to schedule an interview, please contact Nathan O'Leary at 856-5600 x 3013 or nso(at)legacypublishingcompany(dot)com.
The National Association of Social Workers (NASW) is the largest membership organization of professional social workers. It promotes, develops, and protects the practice of social work and social workers and also seeks to enhance the well being of individuals, families, and communities through its advocacy. The National Parenting Center was founded in 1989 with the intention of providing the most comprehensive and responsible parenting advice from the world's most respected authorities in the field of child rearing and development.
###