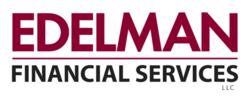 Edelman Financial serves more clients than all other Virginia advisors on the Barron's list – combined
Fairfax, VA (Vocus/PRWEB) February 25, 2011
For the second year in a row, Ric Edelman has been named the No. 1 independent financial advisor in Virginia in Barron's state-by-state list of "2011 Top 1,000 Advisors" (Feb. 21, 2011). He is Chairman and CEO of Edelman Financial Services LLC, one of the country's largest independent investment advisory firms, managing $6 billion for more than 14,000 clients nationwide.
Edelman Financial serves more clients than all other Virginia advisors on the Barron's list – combined.
"It is an honor to be recognized by Barron's," said Edelman. "The credit goes to my team of advisors and our entire staff." Edelman Financial has over 240 employees, with nearly 60 advisors serving clients nationwide and from local offices in Maryland, Virginia, New York, New Jersey, Illinois, Michigan, and Massachusetts.
The Barron's list is determined by the quality of the advisors' practices, including client retention and compliance record, contribution to the firm's profitability, and the volume of assets overseen by the advisors and their teams. Interestingly, Edelman's firm ranks last in average account size per client, a fact that is a source of great pride to Edelman. "Although we serve many millionaires," Edelman explained, "the vast majority of our clients are not in the exclusive realm of high-net-worth investors. Most are middle class folks trying to pay for college for their kids while trying to secure their own retirement. It's an honor to serve them all."
Ric Edelman has been providing financial advice to consumers for almost 25 years. His brand new television series The Truth About Money with Ric Edelman debuts this April on Public Television stations across the country, and his syndicated radio program can be heard in 37 markets. He is also a sought-after speaker, and best-selling author of seven books – including the newly updated and expanded fourth edition of his personal finance classic, The Truth About Money. To learn more about personal finance, visit Ric online at RicEdelman.com.
# # #