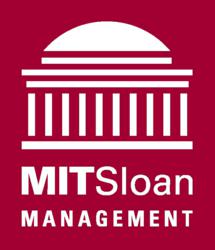 The biggest problem in getting people to manage their finances better isn't getting them to save more, it's getting them to pay down their debt
Cambridge, Mass. (Vocus/PRWEB) February 25, 2011
In the aftermath of the global financial meltdown, which saw many countries and financial institutions collapse under the weight of excessive debt, Canada weathered the storm and emerged as a shining example of fiscal responsibility. But while the balance sheets of the nation's banks, businesses, and government remain strong, individual Canadians haven't fared as well. Canadians have accumulated debt at an unprecedented rate: the country's total household debt is now three times the size of its national debt – more than $1.5 trillion CAD in total.
With interest rates predicted to rise, Canadians may soon be overwhelmed, warns Derek Dunfield, a visiting scholar in behavioral economics at MIT's Sloan School of Management. "The historically high levels of household debt present two possible problems for the Canadian economy," he says. "One scenario is that interest rates rise, house prices drop, and more people begin defaulting on their credit card debt and mortgage obligations. An equally worrying – and perhaps more likely scenario – is that interest rates go up a little, and more of people's disposable income goes to repaying their debt, leading to a significant reduction in consumer spending. Since personal spending on consumer goods and services accounts for 58 per cent of the Canadian gross domestic product, this decrease would provoke a 'made in Canada' recession."
A homegrown recession is not inevitable, however. A new paper* by Dunfield and his colleagues in the Action Canada fellowship program puts forth two key policy recommendations that would help solve the problem. First, the Department of Finance Canada, along with Canada's financial institutions, should develop a Code of Conduct on Lending that would obligate banks to advise customers on suitable borrowing and repayment plans that help Canadians manage their debt more effectively. Second, the government should launch measures to change the culture of borrowing in the country including the introduction of a national public awareness campaign focused on improving Canadians' ability to manage and repay debt.
"The policies of Canada's banks have inadvertently encouraged the loading up of personal debt," says Dunfield. For example, a couple could walk into their bank today and ask for a $10,000 loan to pay for their wedding. In this case, the bank might take a look at their finances and credit score and may tell them they actually qualify for a much larger loan, say $100,000. Since taking a $100,000 line of credit doesn't incur any extra fees, most people will sign on. "The problem is, being anchored to the larger sum, makes the couple much more likely to spend it. And since most banks today recommend personal lines of credit, which only require small monthly interest payments, many consumers end up keeping the debt longer. This ultimately costs them a lot more than if they had taken on a term loan with a built in payment plan."
Dunfield proposes a Code of Conduct to compel banks to recommend borrowing plans that nudge consumers to take on only suitable amounts of credit for their needs, and responsibly pay down their debt. He says banks and financial institutions should be amenable to new rules because, after all, "they're worried and don't want a financial slowdown. They don't want people to default on their home loans and credit cards because that hurts banks, as well. There's also the social pressure: It's in the bank's interest to champion financial responsibility, and not just worry about their pocketbooks," he says.
The second policy recommendation involves changing the culture of borrowing in the country by helping Canadians gain a greater understanding of their financial wellbeing. Banks should introduce financial self-monitoring options such as budgeting calculators, or even a "self-control" credit card where consumers could pre-set limits on certain expenditures, according to Dunfield.
This proposal also includes instigating a cultural shift in the attitudes and practices around the use of credit and accumulating debt with a multi-faceted media campaign. The campaign, sponsored by the federal government and backed by banks, would educate Canadians on the importance of repaying their debt. "The biggest problem in getting people to manage their finances better isn't getting them to save more, it's getting them to pay down their debt." says Dunfield.
"Nearly two-thirds of Canadians are worried about their debt levels and one in 10 are living paycheck to paycheck. These numbers show that debt problems in Canada can no longer just be attributed to bad personal choices. Changes in the lending environment have to be taken into account. With this potential debt crisis looming, the government has a responsibility to tackle issues on both sides of the household debt coin: lending as well as borrowing."

Debt Crunch: Policy Recommendations Addressing Canada's Record Level of Household Debt; Derek Dunfield, Visiting Scholar, MIT Sloan School of Management, among other authors
# # #