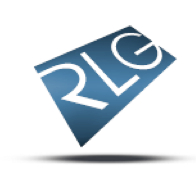 New York, NY (Vocus/PRWEB) February 28, 2011
Recently, ABC News reported that Dr. Kenneth Shay, a geriatric dentist at the Ann Arbor Veterans Affairs hospital, delayed the publication of a study by University of Texas researchers that identified the zinc in denture cream as a source of neurological damage. He also violated a confidentiality agreement with the journal Neurology by sending an unpublished version of the report to P&G. In a statement provided to WebMD, the American Academy of Neurology stated that it considers any violation of ethics polices to be "egregious misconduct." Furthermore, by offering a peer review of the UT study without revealing his financial relationship with P&G, Shay committed what one Columbia Medical School professor called, "a fundamental transgression of professional medical ethics."
Shay, who recently spoke with WebMD, explained his criticism of the UT report, authored by Dr. Sharon Nations and colleagues at the University of Texas Southwestern Medical Center, by saying that he believed there were "fundamental flaws" in the way that the researchers measured the zinc in denture cream. After suggesting revisions to the study authors, Shay says he forwarded the manuscript to P&G.
Shay told WebMD, "To fact-check my revisions, I shared it with a colleague at P&G. I said, 'Don't share this around, but I'm interested in if the following facts are true are not.' There was no sense of 'Squash this,' or anything. It was entirely my way of trying to make sure my review was accurate."
In a statement to ABC News, Procter & Gamble stated that it is "committed to providing safe and effective products for all consumers.... Fixodent is safe for use as directed, as supported by the experience of millions of consumers over many years."
At the heart of the debate surrounding whether P&G can be held liable for nerve damage suffered by Fixodent users are issues that include whether the company provided sufficient warning of the oral adhesive's health risks, or if it provided clear indication of how much Fixodent to use. Denture cream lawsuits are still months away from commencement. An upcoming bellwether Fixodent trial (Chapman v. The Procter & Gamble Distributing, LLC, Case no. 9:2009cv80625, Florida Southern District Court) is scheduled to begin in June. Rulings in the first Fixodent trial might well influence the Poligrip lawsuits pending against GlaxoSmithKline and zinc poisoning litigation against Procter & Gamble. The Rottenstein Law Group will be following the case closely, providing updates at its denture cream lawsuit settlement Web site, http://www.denturecreamlawsuitsettlement.com.
About THE ROTTENSTEIN LAW GROUP
The Rottenstein Law Group is a New York-based law firm that represents clients in mass tort actions. The firm was recently founded by Rochelle Rottenstein, who has more than two decades of experience as a lawyer, to represent clients in consumer product injury, mass tort, and class action lawsuits in a compassionate manner. http://www.rotlaw.com
Contact:
The Rottenstein Law Group, LLP
Rochelle Rottenstein, Esq.
1259 Veeder Drive
Hewlett NY 11557
(212) 933-9500 (office phone)
(212) 933-9980 (facsimile)
rochelle(at)rotlaw(dot)com
http://www.rotlaw.com
###