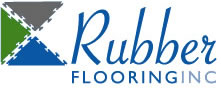 Chandler, AZ (Vocus/PRWEB) February 24, 2011
IncStores.com announces the launch of their new and improved flagship site, RubberFlooringInc.com. The redesigned site will offer the same great products as well as many new products to include categories such as trade show flooring, animal mats, and basement floor covering options among many others.
"Our business has grown at an extraordinary rate over the past year and with that, our product line has more than doubled in the last year," states CTO Chuck Chan. "While our old site design was obviously doing a great job marketing our products, adjustments had to be made to the site to better handle our continued expansion and breadth of available products." Mr. Chan further states, "With this new design, we have been able to borrow some design ideas from other popular sites such as Amazon.com and Zappos.com by adding more categories to better sort our products. We have also added and sort options within categories to further help potential customers narrow down their flooring and mat options."
IncStores.com CMO Anthony Schmidt adds, "In the last year, we feel like we have done a great job marketing our products with strategic partnerships like the hit NBC TV show "The Biggest Loser" and the popular DIY and HGTV networks. We also feel that we did well adding options for consumers. However at the end of the day, we knew we were missing something. That something was focusing on user experience and the ease of use of our website for our average consumer. We are confident this site wide upgrade is going to address that."
The customer service and sales staff is particularly excited about the new and improved RubberFlooringInc.com. "We had an interlocking tile page that had 35-40 products on it and you felt like you had to scroll down forever to see all of the available options," states IncStores.com Sales Rep Dustin Ballard. "Like any company, we have our favorite flooring or mat products however we were lacking a good way to sort and separate products better. Some people would be fine using foam flooring tiles for light duty home gyms but other people and commercial gyms might require thicker rubber tile products. Now we will be able to identify customer needs and point them in the right direction a little quicker."
The entire IncStores.com team is excited about the launch of the new and improved Rubber Flooring, Inc. website. "We realize we will probably have a few growing pains," concludes IncStores.com COO Kurt Leitinger. "We also believe this new and easier to use site will allow us to continue to add floor covering products without causing confusion to a potential customers natural decision making process. If someone is looking to buy rubber gym flooring, soft foam tiles, trade show flooring, playground rubber tiles, or any of the other niche flooring options we offer, our goal is to make the decision making process easy and organized. We believe the new site design is going to help accomplish that goal."
About IncStores.com, Owner of RubberFlooringInc.com
Headquartered in Chandler, AZ, IncStores.com owns the leading online destination for residential and commercial specialty flooring options including RubberFlooringInc.com, Garage FlooringInc.com, and FoamTiles.com. RubberFlooringInc.com focuses on providing the lowest cost and best selection of rubber gym flooring, interlocking foam mats, and garage floor coverings to its valued customer base. All of IncStores.com web shops offer guaranteed low pricing, a top notch and knowledgeable sales and service staff, and the widest selection available online. For more information, please visit http://www.rubberflooringinc.com.
# # #