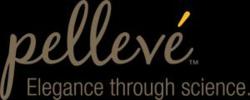 While not taking the place of a facelift, Pellevé gives subtle to dramatic changes in the contour and tightness of the face.
St. Louis, MO (Vocus/PRWEB) February 25, 2011
Clarkson Eyecare is pleased to announce the launch of Pellevé, a revolutionary, FDA-approved innovation to treat facial wrinkles without surgery.
Pellevé has been developed as an alternative to face lifts or injectables. Radiowave technology works to decrease crows feet, wrinkles around the mouth, lines on the forehead, and more. All procedures at Clarkson Eyecare will be performed by Robert L. Lamberg, M.D., who specializes in eye surgeries including glaucoma, eyelid and cosmetic eye surgery in addition to the treatment of eye disease.
"Clarkson Eyecare is proud to be the first to offer Pellevé in the St. Louis area." said Dr. Lamberg. "Pellevé tightens the skin, giving a more youthful appearance that can be seen immediately, without requiring anesthesia. While not taking the place of a facelift, it gives subtle to dramatic changes in the contour and tightness of the face."
Dr. Lamberg will be taking Pellevé appointments beginning Thursday, March 3rd. A separate consultation is not required. Appointments may be made by calling 888-EYECARE (393-2273). Visit http://www.ClarksonEyecare.com for details.
Founded in 1979 by Dr. Lawrence Jehling, Clarkson Eyecare currently offers comprehensive medical eye care services at 50 metro St. Louis locations: 79 Crossing-St. Peters, 94 Crossing, 141 and Olive, Arnold, Ballwin, Bogey Hills, Brentwood, Butler Hill, Chesterfield, Chesterfield Valley, Creve Coeur, Downtown, Ellisville, Eureka, Fenton, Festus, Florissant Dunn Rd., Florissant Hwy 67, Harvester, Hawk Ridge, High Ridge, House Springs, Imperial, Kirkwood, Maplewood, Marble Hill, Mid Rivers, Oakville, O'Fallon-North, O'Fallon-South, Pacific, Perryville, Rock Hill, South County, St. Louis Hills, Town & Country Mason, Town & Country Crossing, Troy, Union, Warrenton, Washington, Webster Groves, Wentzville, Wildwood, MO; Belleville, Columbia, Edwardsville, Fairview Heights and Shiloh, IL; and LASIK Surgery Centers in Chesterfield Valley and Fairview Heights. Go to http://www.ClarksonEyecare.com or call 888-EYECARE for more information.
###