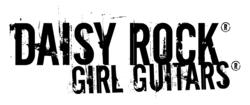 "If it's 3 a.m. and you want to learn how to play that great blues lick, you can log on and learn it right now!"
- Tish Ciravolo, Daisy Rock President and Founder
Los Angeles, CA (Vocus/PRWEB) February 24, 2011
Daisy Rock Girl Guitars, the original girl-guitar company, has announced the launch of Daisy Rock Music School, an online portal providing music makers with 24/7 instant access to high-quality music instruction videos, available for both guitar and bass.
Daisy Rock Music School offers music makers a digital library of instructional video content for guitar and bass players, covering all skill levels and featuring a variety of musical genres including rock, acoustic, blues, jazz, funk, and bluegrass. Users can learn to master their instruments with firsthand instruction by legendary guitarist and bassists such as John Petrucci, Carl Verheyen, Paul Gilbert, Billy Sheehan, Randy Jackson, and many more.
The service is powered by MOD Machine, a free media system for PC and Mac by Leaping Brain, which allows users to purchase and instantly download videos onto their hard drive, where they can watch and learn at their own pace.
"We wanted to give the rockstars of tomorrow total control of their learning experience," said Tish Ciravolo, Daisy Rock President and Founder. "If it's 3 a.m. and you want to learn how to play that great blues lick, you can log on and learn it right now!"
The digital video library in Daisy Rock Music School is provided by Alfred Music Publishing, the world leader in educational music publishing and the official music publisher for thousands of popular artists. Alfred's video library is also distributed through Leaping Brain's MOD Machine on the websites of many music retailers, which are now providing their customers with digital video content that was traditionally only available on DVD.
For more information on Daisy Rock Music School, visit daisyrock.com/musicschool.
ABOUT DAISY ROCK GIRL GUITARS
Daisy Rock is the original girl-guitar company dedicated to successfully supplying and marketing pro-quality guitars for females. The company is led by its President, Tish Ciravolo, and co-owned and distributed by Alfred Publishing. Daisy Rock's ongoing mission is to provide females of all ages with whatever it takes to learn to play guitar and enjoy music. Daisy Rock has established and continues to strengthen its reputation as "THE female guitar company."
Daisy Rock, its talented management team, and its products have been continuously featured in worldwide mainstream media, including People, Time, Newsweek, CNN, ABC, NBC, FOX, VH1, the Premier Radio Network, BBC Radio, the Associated Press, etc. The company was founded solely by Tish Ciravolo in October 2000.
# # #