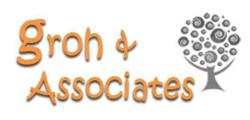 "Using Brainshark technology, the Privacy Rule Tutorial helps HR comply with HIPAA training requirements through home or work computers, track participation, and test participant learning," said Ken Groh, president of Groh & Associates.
Chicago, Illinois (Vocus/PRWEB) February 26, 2011
In 2004, HIPAA introduced regulations that require employers to make Privacy Rule training available to staff and others that access the personal health information of their employees and dependents enrolled in health plans. The regulations call for employees to learn how to safeguard the protected health information of employees, know how to work with the business associates who process employees' protected health information, help employees with their rights under the HIPAA rules, and understand other key components of the law. Many organizations with multiple locations appoint a HR representative at each location to be responsible for enforcing the Privacy Rule and resolving issues, such as when a breach of employees' rights occurs. Each of these employees and others who access protected health information must be trained under the law. Although many organizations have complied with the training regulations, others are yet to complete the training programs. Also, with turnover, new HR staff and others need to be trained. A refresher course on the Privacy Rule conducted every three years or so is also considered best practice. This means that HIPAA training needs to be ongoing.
Faced with the cost of training in today's economy, many employers have postponed the required training. Yet, new eLearning tools are making it easier and more cost effective for Human Resources to train staff and educate employees in many topics, including HIPAA's Privacy Rule. eLearning eliminates travel costs and significantly reduces productivity loss.
One of the most progressive developers of customizable eLearning programs, Groh & Associates, recently introduced a new Privacy Rule training program– an affordable and fully customizable online tutorial to help HR comply with HIPAA requirements. The eLearning tutorial is designed for Human Resources to educate employees on company Privacy Rule policies and HIPAA requirements. "Using Brainshark technology, the Privacy Rule training helps HR comply with HIPAA training requirements through home or work computers, track participation, and test participant learning," said Ken Groh, president of Groh & Associates. The Privacy Rule tutorial is password protected and available 24/7 through any computer, making it easier for training field HR and for on-boarding newly hired HR staff.
The three-part HIPAA training program takes less than one hour to complete, including answering a series of questions used to confirm comprehension at the end of each part. It is also flexible to deliver. Its graphics, visuals, and narration are all professionally produced. Adding the employer's HR brand and company logo reflects positively on the organization's efforts to produce quality educational materials rather than using an off-the-shelf, generic training program. "Although many HIPAA training programs are available through the internet, none offer the customization and affordability as Groh & Associates' new HIPAA Privacy Rule Tutorial," added Groh.
The online Privacy Rule training program includes a Key Points handout for reference and a Manager's Guide to the Privacy Rule for distribution to managers and supervisors who come in contact with protected health information. The handout is designed to help local HR educate operations supervisors and managers on what they need to know about the Privacy Rule and how to address a breach – all in compliance with HIPAA's regulations for protecting the personal health information of employees.
The Privacy Rule Tutorial is one of several HR and employee education eLearning tools available from the benefits communication advisory firm Groh & Associates. The eLearning programs offer many advantages to employers:
1. Affordable – they are template based to minimize the cost of a start-from-scratch customized program; plus using eLearning tools avoids travel costs and productivity loss.
2. Customizable – for example, add your organizations' name, logo, and HR brand and your Privacy Officers and affected health plans can be specified in the tutorial. Create separate versions if needed.
3. Meets HIPAA training requirements.
4. Easy to update – each slide is individually produced and narrated, making it exceptionally easy to update for ongoing training.
5. Delivery options – conduct as a webinar and post the tutorial online for future viewing or email a link for self-training.
6. Accessible from home computers for self-paced learning.
7. Accountable – track who takes the tutorial with guestbook logon and who completes the tutorial on a slide-by-slide basis.
8. Certifiable – participants can print certificates of completion only after they have completed the correctly answer a series of exam questions.
9. Professionally narrated and graphically designed – can use your branded PowerPoint template or choose from several options.
About Groh & Associates
Groh & Associates works with employers and benefits providers to create and implement strategies for engaging employees in benefits and compensation programs. The consulting firm combines traditional print with e-learning tools to create fresh ideas in benefits communication. This includes developing annual enrollment materials, pension freeze notices, summary plan descriptions and wellness campaigns.
For more information, contact Ken Groh at 847-334-0955, kgroh(at)grohcomm(dot)com, to the Fresh Ideas blog, http://freshideas.posterous.com or follow on twitter, KenGroh@twitter.com.
###