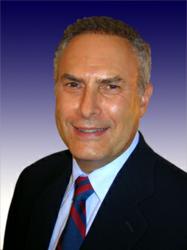 We're extremely proud of the fact that over 23,000 companies have entrusted us to guide them through their software selection process.
Rockville, MD (Vocus/PRWEB) February 25, 2011
When it comes to selecting new business, accounting or ERP software, an informed decision based on detailed product knowledge offers the greatest promise for success. But busy business owners and managers don't always have the time to perform the required due diligence. As a result, companies often spend thousands of dollars on consulting fees before selecting a new system. At CTS, however, companies get expert-level consulting for free.
According to the November 2010 "Help Desk Efficiency Report," a full "three-quarters of respondents have unused software on their PCs." What's more, a leading industry analyst firm consulted by the report's authors "estimates that 22 percent of all IT spending is on software." The dollar figure associated with that spending equates to $726 billion annually worldwide, a large percentage of which goes to waste as it sits idly on computers. That's where CTS comes in.
CTS' no-cost Software Selection Kit and signature Smart Shortlist® Consult with President Sheldon Needle reduce the risk of purchasing a solution that will go un-used by helping companies pinpoint must-know product differentiators and providing personalized software recommendations based on their specific issues, challenges and budget.
Since 1983, Needle has been performing detailed industry-specific software reviews, including reviews of construction software, manufacturing software and accounting software. In addition, he has authored or co-authored more than 20 books on software selection. This nearly three-decade focus has given Needle an unparalleled knowledge of leading vertical market software systems and their capabilities. Drawing upon his wealth of knowledge and experience, Needle is able to recommend the best solutions for a firm's software shortlist after a short, 10 minute consultation.
"We're extremely proud of the fact that over 23,000 companies have entrusted us to guide them through their software selection process," Needle said. "Over the years, I've discovered how to zero in on the specific questions that help me identify the best solutions for a particular company's needs. This has proven to be a very effective method for quickly creating a software shortlist for further review, which saves our visitors countless hours of time."
Companies looking for new CRM, accounting, manufacturing, medical or construction software can get their free Smart Shortlist Consult by visiting the CTS Web site. Visitors should click on their specific industry and register for the appropriate Software Selection Kit, which will trigger a call from CTS to schedule the free consultation with Sheldon Needle.
ABOUT CTS GUIDES
Established in 1983, CTS was the first company to perform hands-on, independent evaluations of software for the middle market. Since then CTS has helped over 23,000 companies select new software and technology. CTS Guides are also widely used by CPAs, consultants and software resellers to assist their clients.
For more information about CTS, contact Sheldon Needle, President and Founder, 6108 Stonehenge Place, Rockville, MD, 20852, 800-433-8015, http://www.ctsguides.com.
###