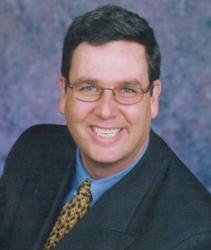 Adversity introduces us to ourselves and it always says the same thing: 'there's more to you than you can see,'
Victoria, BC (Vocus/PRWEB) February 28, 2011
Remarkable personal experiences are the foundation of presentations by two speakers slated for Consulting Conference 2011, the May 5-6 consulting conference sponsored by the Institute of Certified Management Consultants of B.C. (CMC-BC).
Desert traveler Steve Donahue and self-styled "Skid Row CEO" Joe Roberts will deliver their perspectives on the conference theme: 'Collaboration and Innovation in Leading Change.'
"Change, that's something I know a little bit about," said Roberts. "In 1989 I was a homeless person living in Vancouver's downtown east side. Ten years later I was the CEO of a multimedia development company."
Roberts, who will describe how to plan to achieve goals, said that when he was still a homeless drug addict he wrote down 56 definable, ambitious goals. Ten years later, in 2003, he discovered that list when he and his wife were moving their family into a new home. He had achieved 47 of those 56 goals.
"Adversity introduces us to ourselves and it always says the same thing: 'there's more to you than you can see,'" he said.
Steve Donahue, who as a young man attempted to cross the Sahara Desert overland from north to south, will describe that experience as a metaphor for personal journey in a time of change.
"Today, more than ever, maps become obsolete before the ink is dry. Only your compass will lead you across the uncharted territory you now face," said the former comedian and disco dance instructor who is now a personal coach and the author of the bestselling book Shifting Sands: a guidebook for crossing the deserts of change.
The conference speaker roster also includes international change expert Seth Kahan and one of Canada's foremost futurists, Jim Bottomley, who will be the keynote speakers.
Consulting Conference 2011 takes place May 5 and 6 in Victoria at the Victoria Marriott Inner Harbour Hotel.
Early conference registration discounts are available through March 15 for both CMC and non-CMC members. A student rate is also available. Consultants with their CMC designation will receive 20 professional development credits for participation in the conference.
For more information about the conference, sponsorship and registration, see the conference section on the new CMC-BC website.
View Joe Roberts' invitation to Consulting Conference 2011.
# # #