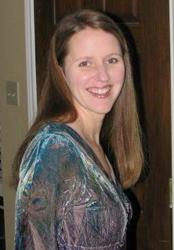 Euthanasia done in the privacy and comfort of your home provides many wonderful benefits
Dallas Texas (Vocus/PRWEB) February 28, 2011
Dr. Rebecca Westbrook provides hospice information and in-home euthanasia for pets in Dallas, Texas. The question Dr. Westbrook asks is this; are you getting the compassionate service you really deserve during this difficult time? Based on the service that most pet owners experience the answer is no.
Dr. Westbrook realizes that most pet owners have a very strong attachment to their pet and making the choice to provide hospice care or to euthanize a pet can be a very painful decision. As the owner of Loving Paws Housecalls, Dr. Westbrook provides a mobile service to caregivers who have made the choice to provide hospice care or to euthanize their pet.
Once the decision to euthanize a pet is made, the caretaker has to determine whether or not to take their beloved pet to a clinic or call a mobile veterinary service to perform the euthanasia. Having a euthanasia done in a clinic is a stressful and traumatic event in a strange and uncomfortable environment. Having this service performed in the privacy of one's home by a compassionate and caring veterinarian provides the best solution.
As Dr. Westbrook states "Euthanasia done in the privacy and comfort of your home provides many wonderful benefits."
With a hospice philosophy in mind Loving Paws House calls was created to provide the most com-passionate veterinarian service available. Several of the benefits that Dr. Westbrook's mobile service provides are following:

Working as a team, Dr. Westbrook, the pet's family, and their veterinarian can make a plan for the pet's treatment, which may be adapted as the owner and pet's needs change.
Provides your pet end-of-life dignity in the comfort of their own surroundings.
No physical restraint is needed as your pet is allowed to fall asleep in your arms as part of the euthanasia process.
Dr. Westbrook spends the time needed to explain the process before hospice care is started or a euthanasia is performed.
Grieving is done in the privacy of your own home with friends and family present, if desired.
Time is not an issue; the pet's comfort is of utmost importance.
Dr. Westbrook provides all of these services in the most humane manner possible. Her mission is to help both the pet owner and pet be as comfortable as possible during this difficult time.
To set an appointment with Dr. Westbrook, visit her website today at http://www.lovingpawshousecalls.com.
For compassionate pet owners who want to understand the process of hospice and euthanasia veterinarian services contact Dr. Rebecca Westbrook at http://www.lovingpawshousecalls.com
For media inquiries: Dr. Rebecca Westbrook is available for expert quotes and interviews.
Email:
Contact Publicist Tatyana Gann at smokinhotpr(at)gmail(dot)com phone: 615.354.7265
###