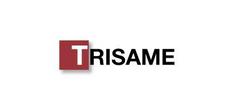 Since our participants rely on us when looking for a business contact or an event, our focus on integrity and time preservation is paramount.
New York, NY (PRWEB) April 6, 2011
TRISAME.com is an exclusive corporate meetings hosting platform launched by TRISAME & Co., a specialty marketing firm focused on business relationship management. The initiative is an effort to bridge the gap between middle market companies and investors in a targeted and personalized manner.
TRISAME & Co. is closely aligned with industry event hosts and Investor Relations teams that use events, conferences, presentations and road shows as an avenue to connect with new investors. The company leverages these partnerships in order to introduce family offices, investment funds and company executives to their peers in the United States, Europe and Asia.
Investor relations professionals, company executives and investors themselves can use TRISAME.com to start dialogs bypassing intermediaries and third party brokers. The network is moderated and closed to the general public providing free access to a global member directory, exclusive industry events and a set of communication tools. The website has been growing organically over the years and brings together elite business professionals typically separated by three degrees. The access is available only through referral from an existing member. Members use their profiles to indicate what they seek or offer and they receive only relevant communication and meeting invitations.
TRISAME & Co. is conveniently located in midtown Manhattan. Visit company website for additional information or to inquire about participation and services.
###