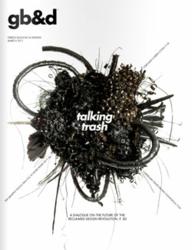 Washinton, DC (Vocus/PRWEB) March 23, 2011
Calvert-Jones in Alexandria, VA, has specialized in green building and sustainable design for decades. In fact, they were one of the innovators of sustainable design and construction in the Virginia, Maryland and Washington DC commercial markets long before the "green movement" began. Perhaps this is why Green Building & Design magazine asked Calvert-Jones to be featured in their March 2011 issue.
The article entitled "The Evolution of Building Solutions" (online at gb&d or at calvertjones.com) discusses how optimal efficiency is a part of the everyday process for the professionals at Calvert. "With sustainable business operations and sustainable maintenance, we can help ensure that equipment meets and exceeds its intended life cycles," says Gerry Rodino, Director of Sustainable Solutions.
Building automation, solar, retrocommissioning and VRV's are just a few of the many innovative solutions that Calvert-Jones may recommend to building owners and facility managers to decrease energy costs, reduce the building's carbon footprint and reduce the dependence on non-renewable resources.
Calvert-Jones has provided building management and performance-enhancing energy solutions to a wide variety of customers. They currently have over 650 commercial buildings on contract maintenance, and 80+ people employed in the New Construction division alone.
In addition, Calvert-Jones has multiple LEED APs, Certified Energy Managers, Professional Engineers, and Indoor Air Quality Specialists on staff. Since a number of regulations have been placed in the DC area, and more are taking effect in other parts of the Mid-Atlantic, having these professionals on staff is extremely beneficial for Calvert; in having the expertise of these individuals during the design and management phases of a project, it helps to ensure success at the end.
In addition to focusing on sustainable solutions, Calvert also places great importance on safety in the workplace and preventive maintenance in facilities. CJ has won multiple safety awards over the last 5 years and holds an incident rate well below the industry average for mechanical contractors.
Preventive maintenance has helped facility owners and operators avoid costly outages and reduce their operating costs. It's not uncommon for clients who use Calvert-Jones for their service and maintenance plans to generate more than a 500% return on their investment. Fixed-cost plans ensure that operations stay up and running efficiently, while preventing small mechanical system problems from becoming large, expensive ones.
Calvert-Jones Company, Inc.
Partnering for Smarter Building Solutions
(703) 370-5850
Calvert-Jones Company, Inc. is owned by Fort Pitt Group. With combined annual revenues of more than $75 million and a workforce comprised of 500+ Team Members, the FPG companies pride themselves on working safely and delivering superior value to their customers. They specialize in new construction, HVAC service and installation, mechanical system retrofits, building automation, and more. Areas of expertise include healthcare, government, property management, data centers and education markets.
Recently, the Fort Pitt Group Companies were ranked the 83th Largest Contractor in North America (in terms of revenue). The companies also rank within the Top 10 Largest Controls Providers and are within the Top 10 Largest Contractors within the Northeast. These designations appeared in Contractor magazine's Book of Giants, an annual supplement published in May, 2007 that showcases large contractors.
###