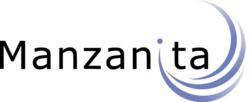 Poway, CA (Vocus/PRWEB) March 15, 2011
Manzanita Systems, Inc., the manufacturer of essential MPEG solutions for digital television, VOD, and digital ad insertion, ships MP2TSAE 5.0, a major upgrade to its enhanced transport stream analyzer software. The company also released Manzanita CrossCheck™, a fast and cost-effective solution for automating the verification of transport stream files in VOD, advertisement insertion, and In-Flight Entertainment workflows. Manzanita will demonstrate CrossCheck and MP2TSAE 5.0 at the upcoming NAB Show 2011 in Booth SU6910.
MPEG-2 Transport Stream Analyzer Enhanced (MP2TSAE 5.0)
Manzanita's TS analyzer offers in-depth insight into the transport stream layer to enable engineers, designers, testers, and technical staff to identify media interoperability problems, shorten troubleshooting cycles and speed the development of MPEG solutions and workflows.
At the center of the new software release is a flexible configuration editor that provides fine control over hundreds of analysis parameters. It enables users to easily define, customize and manage their own configurations by turning checks on/off and setting the level of severity to errors or warnings. To help users resolve their problems, the configuration editor includes a search function to find the pertinent parameters, a help function that describes each parameter, and a reference to the relevant industry specifications.
MP2TSAE 5.0 expands the TS analysis against MPEG, ATSC and DVB standards by adding checks for over a hundred additional TS parameters. It improves usability with enhanced plots; and displays many new parameters such as caption types and channels, XDS program ratings, and audio dial-norm settings. Version 5.0 of the Manzanita TS analyzer identifies SCTE-35 messages and generates reports that can be used for static or dynamic ad insertion.
Manzanita CrossCheck™
CrossCheck leverages Manzanita's reputation for performance and adherence to standards in order to deliver fast and rigorous verification of transport stream assets in VOD and advertising environments. In addition to compliance with standards, CrossCheck verifies the presence of 608 and 708 closed captions, SCTE-20 captions and XDS data. It also confirms the Active Format Description (AFD) flags which may be used to generate Wide Screen Signaling (WSS) information. CrossCheck's video and audio quality measurements check various characteristics of file based content including black frames, blockiness, pillars, and audio loudness for compliance with the CALM Act.
Content and service providers use CrossCheck throughout their aggregation, ingest, encoding, production and distribution workflows. Operations and production staff can confidently proceed with the content after CrossCheck quickly greenlights their media assets or quarantines them for further inspection. If the TS file is flagged as non-compliant by CrossCheck, then the user may gain more in-depth insight into the problem by using Manzanita's MP2TSAE v5.0.
Manzanita will demonstrate CrossCheck and MP2TSAE v5.0 at the upcoming NAB Show 2011 in Booth SU6910.
About Manzanita Systems, Inc.
Manzanita Systems is a leading provider of essential MPEG software solutions for digital television, VOD, and digital ad insertion. Renowned for adherence to standards, Manzanita's transport stream analyzers and multiplexers are indispensable tools that enable service providers, broadcasters, post-production houses, and manufacturers of digital video technologies to produce better MPEG content, workflows, and solutions. The Manzanita products are available as standalone applications and SDKs for offline and real-time applications. Learn more about Manzanita's proven solutions at http://www.manzanitasystems.com.
###