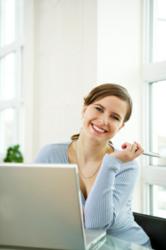 Scottsdale, AZ (Vocus/PRWEB) March 07, 2011
Act Now Domains, one of the leading providers of websites on the internet, recently announced the addition of over 90 pre-built websites into their specially designed Website Maker. Each pre-built design is fully functional with content, contact forms and imagery. The user only needs to personalize it with his or her own information. The addition of these pre-built websites enables customers to publish a website to the internet in less than 5 minutes by simply adding such details as name and contact information.
There are many pre-built websites for users to choose from in both business and personal categories. The Act Now Domains 'make your own website' web builder provides pre-built websites for a variety of businesses including but not limited to restaurants, house cleaning services, landscaping companies, real estate agents, and travel agencies. Examples of pre-built personal websites include baby announcements, resumes, youth sports teams, and school websites to name just a few.
The simple step-by-step web building wizard easily shows users how to make a website when they select one of the 90 pre-built websites available. The user just enters their personal or business information and they will have a fully functional, professionally designed website in just minutes.
"Users aren't just limited to the pre-built websites," said Allison Lee, Vice President of Development for Act Now Domains. "Our web building wizard shows all users how to create a website including those who want more control over their website design. We added the pre-built websites to give those customers who wanted a website even faster and easier the ability to get a head start building their websites."
Customers who select the pre-built websites option receive access to the Act Now Domains simple to use How to Build a Website web building wizard. Users select the pre-built website that they wish to use, enter their own text (and images, if they so choose) into the areas provided and click the publish button. Page titles, navigation buttons and layouts specifically tailored to the user's interests are built into the website automatically. If the user wishes to further customize the pre-built website he or she has selected, the user has full control over doing so. The user who selects a pre-built website can have their website on the internet in just minutes.
About Act Now Domains
Act Now Domains is a leading provider of internet services that enable individuals and businesses to build, maintain and promote an online presence. Act Now Domains provides affordable domain registration of over 30 domain extensions as well as website builders, hosting, ssl certificates and many other web related products.
For more information about Act Now Domains, please visit http://www.ActNowDomains.com
###