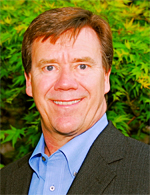 Professionals will acquire working essentials that will give them an advantage in the fast-growing green market.
Batavia, IL (Vocus/PRWEB) March 02, 2011
Parksite sponsors internationally renowned building science expert and construction consultant Steve Easley as keynote speaker at TW Perry's 3rd Annual Green Building Workshop. The one-day event will be held on March 17th, at George Mason University, in Fairfax, Virginia.
"Parksite is proud to sponsor Steve Easley as keynote speaker at this event because of his objective views on green building and weatherization systems," said Scott Thomas, Marketing Director for Parksite. "Parksite and several of our suppliers, including DuPont, have consulted Steve many times over the years to ensure accuracy in building science information related to our products. I know attendees will benefit from hearing Steve speak."
The green building workshop is touted as the mid-Atlantic's premier event for designing, building and selling green. The event is extremely timely as President Obama recently announced his "Better Buildings" initiative aimed at helping the private sector take steps to weatherize buildings to make them more energy efficient. During a visit to Penn State, the President stated that "our homes and our businesses consume 40 percent of the energy we use. Making our buildings more energy-efficient is one of the fastest, easiest and cheapest ways to save money, combat pollution and create jobs right here in the United States of America. "
Easley's presentation is titled "The 411 on Green Building; Cost-Effective Ways to Build & Remodel Green, Sustainable Homes."
Easley is a principal at S.C. Easley & Associates. He specializes in solving building science related problems and educating building industry professionals and their trade partners. His work focuses on increasing quality of construction, sustainability and reducing costly mistakes that lead to construction defects and call backs.
"As a part of my presentation, I'll identify the top green, cost-effective, energy-saving technologies to help reduce energy consumption in homes," said Steve Easley, keynote speaker. "I'll also focus on the common installation errors that defeat the effectiveness of green building strategies, and share the top five cost-effective strategies for green building, durability, and sustainability."
Professionals will acquire working essentials that will give them an advantage in the fast-growing green market. They will also earn Continuing Education credits through the American Institute of Architects (up to 6 AIA credits), the Green Building Certification Institute, the National Association of the Remodeling Industry, and the National Association of Home Builders. Homeowners will gain valuable knowledge about how to make their homes more environmentally friendly and energy efficient.
TW Perry has become the leading independently owned full-scale building materials supplier in the mid-Atlantic region. The company is at the forefront of green building practices and products. For more information on the workshop, visit http://gbw.twperry.com/.
Parksite is an employee owned company that provides a combination of direct sales, market development and progressive distribution services within the building materials supply chain. We recognize that each customer, manufacturer and product has unique requirements and we customize our services to meet those needs. Parksite defines its position in the supply chain by investing resources in activities that result in accelerated market acceptance of new products. More information about Parksite and its products is available at http://www.parksite.com.
###