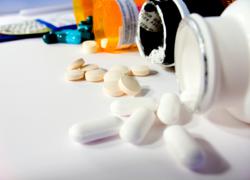 Bipolar disorder in young people can co-exist with several problems like Substance abuse, Attention deficit/hyperactivity disorder, Anxiety and Depression. NIMH
San Diego, CA (Vocus/PRWEB) March 01, 2011
Recognizing the problem in teens is the first step to getting it under control.
As parents often believe that the teen's mood swings are due to hormonal changes, which their bodies are facing during their adolescent period; little do we know that Bipolar Disorder (BD) has been seriously affecting adolescents and their families. Teen Bipolar Disorder is a mood disorder that causes extreme mood swings and often it's grouped in teen "mania" and Teen Depression.
Teens experiencing mania often show erratic behavior, feeling overly energetic, impulsive and irritable. Depression is a mood state that is generally characterized by pessimism, sadness, inadequacy and decrease in activity or reactivity. Bipolar Disorder is an illness, although scientists have not grasped a full understanding of this illness in teens, they believe that it is caused by chemical imbalances in the brain. Scientists have not yet found a cure, but with the right medications and proper psychotherapy it can be controlled. When someone is suffering from an undiagnosed Teen Bipolar Disorder, their families are also suffering the consequences of these intense mood swings. Episodes of rapid change between depression and mania are present, whether mild to moderate or moderate to extreme, these are moreover altered by external factors, such as stress, medications, and environmental aspects that can trigger severe out of control events. As parents we need to provide the proper therapy and environment to help our teens.
What are the most commons signs of mania and depression we need to identify in our teens?
Mania: Extreme motor activity, erratic behavior, impulsiveness, irritability, violent outbursts, inappropriate elation, inability to focus, lack of judgment, insomnia, sexual obsession, excessively rapid thought and speech, an unrealistic sense of one's abilities, talents and skills.
Depression[i]: Sense of inadequacy, feelings of hopelessness, prolonged sadness or boredom, a feeling of emptiness, loss of interest or energy, headaches and body aches, alterations in sleeping or eating habits, excessive tiredness, pessimism, feeling anxious, discouraging, or blameworthy, suicidal thoughts and/or behavior.
Teens showing behaviors of Bipolar Disorder should seek professional aid. Therapeutic Boarding Schools offer a more monitored and safer treatment to properly assist the teen's needs.
The origins of Bipolar Disorder are still unknown, so far it seems to have a genetic component, and therefore teens whose close relatives suffer from this disorder are more likely to develop this illness. Scientists are still trying to understand Teen BD. The number of teens who are affected is still uncertain, but what they do know is that about ten million Americans have BD and in most cases, symptoms were present in their late teenage years. Although, researchers believe that it may begin much younger in some individuals. Parenting teens is challenging, let alone an undiagnosed or diagnosed Bipolar Disorder teenager, often because in our home environment we lack of tools and resources to help our teens to be successful.
If your child is showing associated behavior of Bipolar Disorder, your family will get the help needed at Sunset Bay Academy while keeping your teen in a safe and secure environment.
[i] Note that many psychiatrists regard anhedonia, a general lack of interest in the pleasures of life, as a defining characteristic of depression.
About Sunset Bay Academy
A Full Service Co-ed Therapeutic Boarding School, helping troubled teens ages 12-17 appreciate their second chance at a new life with strong family values in a structured and supportive environment.
Website: http://www.sunsetbayacademy.com/
Facebook: http://www.facebook.com/SunsetBayAcademy
Twitter: http://www.twitter.com/sbatweets
###