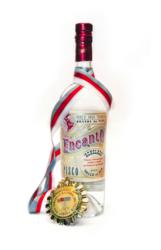 ...beyond just being the trendy spirit for 2011, Pisco is poised to become one of the world's great spirits.
San Francisco, CA (Vocus/PRWEB) March 01, 2011
Pisco, the first spirit of the Americas, was celebrated in grand fashion across the world on February 5, 2011, for International Pisco Sour Day. Pisco, an unaged grape eau-de-vie, originated near the port of Pisco in the Ica Valley of Peru over 400 years ago. In Lima, there was a five-day Pisco Sour festival complete with concerts, fireworks and the National Pisco Sour championship of Peru – all to celebrate a single cocktail.
The Pisco Sour originated in Lima and is an almost holy cocktail amongst the Pisco cognoscenti of Peru; it is revered for its cultural legacy, and for the beauty of its taste. The Pisco Sour cocktail dates back to the late 19th Century, and is recognized by the International Bartender's Association as a quintessential classic cocktail.
The Pisco Sour championship is held every year in Peru and is a formidable challenge, as every bartender's recipe must remain exactly the same according to the rules set by the Comision Nacional del Pisco, with the only differences being the Pisco used in the recipe and the bartender who prepares the cocktail. The veteran bartender Melendez had previously earned a silver medal in past competitions. For the 2011 championship, he selected Campo de Encanto and his Pisco Sour was awarded the gold medal for the Best Pisco Sour of Peru.
The story of Campo de Encanto evokes the origin of the Pisco Sour : both are examples of international partnership between Peru and the United States, improving the product and experience of the other. "With conversation, comes community," said McDonnell, Chief Executive Officer. "With a strong Pisco community, in Peru and in the United States, beyond just being the trendy spirit for 2011, Pisco is poised to become one of the world's great spirits."
McDonnell's words may come true sooner than one may think: this past November, Campo de Encanto also won the award for Best Pisco of Peru, the Gran Medalla de Oro, while in 2010, Pisco soared in popularity, growing at a rate of 81%, becoming the fastest growing spirit in the United States.
Gold Medal Winning Campo de Encanto Pisco Sour Recipe:
3 oz. Campo de Encanto Pisco
1 oz. Fresh-squeezed key lime juice
1 oz. Gomme Arabic Simple Syrup
1 egg white

Shake vigorously with ice, then strain into a chilled glass, and garnish with a dash of bitters.
ABOUT CAMPO DE ENCANTO PISCO
Everyone wants to drink better; everyone wants to know how to make a great cocktail. That's what motivates us. Campo de Encanto was founded by a wholly unique partnership: Duggan McDonnell, a San Franciscan Master Mixologist, Walter Moore, a Sommelier, and Carlos Romero, a Peruvian Master Distiller. Our Pisco is handcrafted in the Ica Valley, the origin of and home to the historic port of Pisco, Peru. Together we have produced a supple, white spirit harvested from old vine grapes, fermented, distilled, and blended entirely by hand. It is distilled only once: nothing added, no glycerine, no sugar. Not even a drop of water. Encanto is a return to purity in spirits, a vital ingredient in cocktails during this rebirth of the cocktail. It is a spirit that sommeliers and disc-jockeys demand equally, calling for its smooth yet complex flavor profile of chocolate mint, jasmine and peach, with a hint of white pepper. More pure than vodka, with more kick than tequila, Encanto takes Pisco out of the blender and onto the top-shelf, its depth recalling forgotten recipes and new variations, in Peru and around the world.
In its inaugural year, Campo de Encanto Pisco won the award for Best Pisco of Peru, and is imported by Haas Brothers of San Francisco; it is distributed through Southern Wine & Spirits of New York, Illinois, Nevada, Arizona and California. For further information, please contact Duggan McDonnell at duggan(at)liquidthinktank(dot)com.
###