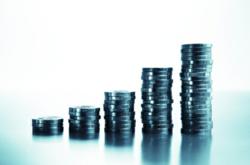 The impact of unemployment on giving is far-reaching and long-lasting.
Santa Barbara, CA (Vocus/PRWEB) March 01, 2011
Charitable donations rose in 2010, according to the January 2011 issue of Philanthropy Journal. This marks a major sign of recovery from the recession, but with one caveat: Unemployment remains a critical challenge to full recovery. Nevertheless, hopes are buoyed by several key factors:

Charitable giving in the U.S. grew 6.6 percent in 2010 after falling an unprecedented 5.7 percent in 2009, and is expected to grow another 2.5 percent in 2011, reports Philanthromax's Atlas of Giving website.
Giving totaled $323.86 billion in 2010 and is expected to total $331.96 billion in 2011, according to the website.
The growth in 2010 could be attributed in large part to improved stock-market performance, with the S&P Index gaining more than 15 percent for the year, notes the report.
Ongoing unemployment issues pose a serious long-term threat. Rob Mitchell, CEO of Philanthromax, says, "The impact of unemployment on giving is far-reaching and long-lasting."
Unemployment is not only affecting giving, but also directly affects nonprofit assets in the form of increased taxes. Because unemployment remains so high across the U.S., the state unemployment taxes that employers – including nonprofits – pay will continue to rise over the next decade. The Unemployment Services Trust (UST) has been following the situation closely. "The good news for many nonprofits is that charitable giving appears to be on the rise again as we work our way out of the recession," says UST's Executive Director, Donna Groh. "The bad news is that because of continued high unemployment, states are raising unemployment taxes to rebuild their unemployment insurance funds. These taxes will directly impact cash flow and potentially eat up any gains realized from increased giving."
Additionally, the federal government is proposing an increase in the minimum taxable wage base on which unemployment taxes are based. If this passes, the amount of Unemployment Insurance (UI) tax paid by employers per employee could easily double in many states. "While this may well be in the best interests of long term stability for the UI system," says Groh, "It will create an immediate burden for many employers."
Groh recommends nonprofits consider the following steps to combat their rising unemployment costs:
1. Become a Reimbursing Employer. Under federal law, 501(c)(3) organizations exclusively can opt to reimburse the state only when they have an unemployment claim from a former employee. Reimbursing employers pay for their own unemployment costs, dollar for dollar, and no longer pay a tax rate based on the high claims of employers across the state.
2. Manage your human resources wisely. Conduct a thorough assessment for talent before hiring. Always perform detailed reference checks. Provide policies to employees and obtain a signed acknowledgment. Be consistent with progressive discipline and document it. Retain documents for at least 18 months to be prepared for any unemployment hearings.
3. Join an unemployment trust. Because being a direct reimbursing employer is self-funding, it can place added burden on an organization's human resources capacity and also be risky if a nonprofit has sudden claims it cannot pay. To reduce these risks, nonprofits can join an unemployment trust. A trust can aid in building a reserve of funds and provide stop-loss protection for unexpected claims. In addition, it can help reduce administrative burden by assisting with paperwork and by working with the state on the organization's behalf. Some trusts, including UST, will also provide claims monitoring and hearing support, which is essential to protecting an organization from the liability of inaccurate claims. Generally unemployment trusts are best for 501(c)(3)s with more than ten employees.
###