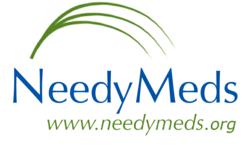 Please pass this information on to everyone.
Gloucester, MA (Vocus/PRWEB) March 04, 2011
Needymeds is pleased to announce that it now offers thirty-eight Disease Resource Pages on its website. The Resource Pages were created as a "one stop shopping" concept to save patients and advocates time when trying to compile accurate and targeted information on specific diseases. The resource pages list financial resources, such as patient assistance programs, that help with the cost of medications used to treat specific diseases, free clinics, and programs that provide other types of financial assistance. Additionally, the pages provide links to nonprofit patient oriented groups that offer education, research, support and advocacy for the specific disease. New pages are added frequently. Current pages are offered for ALS, Alzheimer's, Ankylosing Spondylitis, Arthritis, Asthma and Allergies, Autism, Breast Cancer, Cancer, Cerebral Palsy, COPD, Crohn's Disease and Ulcerative Colitis, Cystic Fibrosis, Diabetes, Eczema, Epilepsy, Fibromyalgia, Glaucoma, Heart Disease, Hemophilia, HIV/AIDS, Huntington's Disease, Kidney Disease, Leukemia, Liver Cancer, Lupus, Melanoma, Multiple Sclerosis, Muscular Dystrophy, Neuropathy, Obsessive Compulsive Disorder, Osteoporosis, Parkinson's Disease, Prostate Cancer, Psoriasis, Pulmonary Hypertension, Scleroderma, Spina Bifida and Stroke.
NeedyMeds has the most comprehensive and reliable database of patient assistance programs available. All the information is free, easy to access, and updated regularly. There is no registration process or need for users to enter any personal information. NeedyMeds is committed to serving those in need.
About NeedyMeds: NeedyMeds, established in 1997, is a Massachusetts-based 501 (c) 3 national nonprofit. NeedyMeds provides comprehensive and reliable sources of information on assistance available for people having difficulties paying for their medications or health care. NeedyMeds' website (http://www.needymeds.org) is visited by over 14,000 people each workday.
###