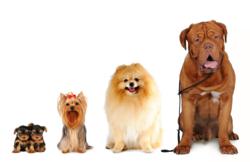 Technology firms use go-to-market & social media strategies that match their product and culture.
Victoria, BC (Vocus/PRWEB) March 01, 2011
Certified Management Consultant, Terry Rachwalski of Front Porch Perspectives Ltd says the Canadian National Research Council (NRC) gets two paws up for their support of a commercialization program using social media designed for Cranimals, a suite of organic cranberry and fruit based anti-oxidant supplements and biscuits for pets. Front Porch Perspectives worked with Cranimals via the NRC Management Advisory Services (MAS) program to develop a social media plan as part of their product launch. The Cranimals project was to introduce pet lovers not only to the product but also the funky, fun lifestyle and commitment to pet health that Cranimals embodies.
"Canadian technology is more than telecom, hardware and software. Different and emerging industries need appropriate go-to-market and commercialization strategies," says Rachwalski, pointing to the NRC's Industrial Research Assistance Program (IRAP) that embraced consulting support for Cranimals' social media launch.
"Cranimals is a pet neutraceutical that needed a fresh technology commercialization approach to match their product and culture – so they chose to do things differently - for example, the Cranimals Facebook page encourages their pet-loving friends to share their photos, videos and stories about their own special Cranimal. Over 3,000 friends have joined the page."
Rachwalski went on to say that "the Cranimals innovation is using their Facebook page to broadcast their culture not just talk about their product. Of course they want their Cranimal friends to try their superior products though the purpose is to educate pet lovers about the benefits of organic, fruit based supplements through sharing not selling."
Rachwalski went on to say that Cranimals was serious about the responsibility to the NRC contract by not only implementing the concepts but truly accepting that their technology product launch included an obligation to their on-line community as an extension of their company culture.
"Cranimals does 'bark-outs' and 'woofs' on their twitter account rather than the typical shout outs and started 'Woof-Wednesdays'. The company took the social media angle and re-made it to fit their community." The result, says Rachwalski is a look and feel that reflects Cranimals' commitment to pet health. "It's fun, it reflects who they are, and pet-lovers are lapping it up."
Cranimals started with a single product and a small product launch comments Rachwalski, though now their community expects the company to continue to innovate and expand their organic pet supplement product line with the same commitment to quality and caring for pets that they have consistently demonstrated on-line.
Rachwalski said that Cranimals also has an active corporate giving program providing funds to animal rescue and shelter organizations.
In conclusion, Rachwalski says NRC is deserving of the Cranimals tail wag for their paws-itive support of a new approach to promoting technology commercialization and launch.
About Front Porch Perspectives
Front Porch Perspectives assists technology firms with business development, go to market strategies and product launch including customized internet marketing, pay per click campaigns and social media monitoring services. As a Certified Management Consultant (CMC), Rachwalski has completed multiple NRC Management Advisory Services (MAS) contracts via the NRC and in cooperation with the Canadian Association of Management Consultants. Rachwalski will readily admits that the Cranimals project has been paws down, the most fun.
For more information on NRC IRAP technology commercialization
The NRC supports Canadian technology via the Industrial Research Assistance Program (IRAP). More information can be found on the NRC website at http://www.nrc-cnrc.gc.ca/eng/ibp/irap.html
###