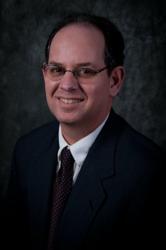 Fremont, CA (Vocus/PRWEB) March 02, 2011
Space-Time Insight, a provider of next generation situational intelligence solutions, today announced that software marketing veteran, Steve Ehrlich, has been appointed as the company's Vice President of Marketing. With over 25 years of experience, Ehrlich brings a wealth of marketing, product marketing and executive management skills to the company. With Ehrlich's addition to the management team, the recent appoint of former SAP executive, Rob Schilling as CEO, and the promotion of former Oracle executive, Quentin Grady, to Executive Vice President of North American Sales, Space-Time Insight stands to extend its leadership position in the burgeoning situational intelligence market.
Ehrlich started his career at Oracle Corporation where he held a range of technical and product marketing management roles. Following that, as Vice President of Marketing at speech recognition vendor, Nuance, he helped guide the company from startup to market leadership and a successful initial public offering. Prior to joining Space-Time Insight, Ehrlich acted as either marketing executive or consultant for a number of high-tech startups, including Apptera and BUZ Interactive which he co-founded. Ehrlich holds an Honors Degree in Commerce from the University of the Witwatersrand in South Africa.
"We are excited to have Steve on board to lead our marketing initiatives," said Rob Schilling, CEO at Space-Time Insight. "His experience building companies and his broad range of skills are a huge asset to our business as we prepare for rapid growth and adoption of our solutions over the coming years."
Ehrlich's responsibilities at Space-Time Insight will include marketing strategy and implementation of marketing activities to support the company's sales efforts.
About Space-Time Insight
Space-Time Insight is changing the way utilities and other organizations manage their distributed resources. From traditional transmission, communications and transportation networks to Smart Grids and Cities, our next generation situational intelligence solution is making critical infrastructure smarter, safer and more reliable. Space-Time Insight enables enterprises to visualize and analyze their resources across location and time, rapidly respond to disruptions in service, and exceed performance and reliability goals. Major organizations around the world rely on our high performance software to gain actionable insights into their businesses and make real-time decisions about their operations. Space-Time Insight is privately-held and based in Fremont, CA. For more information, visit http://www.spacetimeinsight.com.
# # #