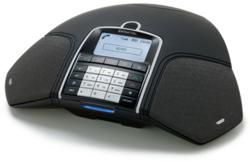 "It's unfortunate that in this day and age, many businesses lack access to or find it difficult to locate good phone conferencing solutions."
Bay Shore, NY (Vocus/PRWEB) March 01, 2011
Telco Depot (Telcodepot.com) has announced an expanded offering of phone conferencing solutions aimed at educating the marketplace as to the effective conferencing solutions that are available and empowering them to implement a solution of their own. Telco Depot's offering is comprised of affordable and reliable systems that can be up and running quickly and efficiently with Telco Depot's world class support. The systems are designed to provide businesses with all the desired high level business conferencing features they could need while keeping costs low over the long term and providing scalability to accommodate future growth. Telcodepot.com whose ecommerce business model is one of the premier Internet suppliers of telephone systems, telephone equipment, and networking equipment including Voip gateways, maintains a policy of unparalleled pre and post sales support
The business climate of today is rapidly changing and continues to do so at a blinding pace. Organizational structures are morphing more and more into decentralized organizations with remote work forces that may include not only multiple cities but countries and continents as well. Globalization is playing its part, but more than that, rapidly changing economic conditions, business models, and corporate philosophies are the primary drivers. The existence within an organization of many offices, work groups, teams, home based staff members, as well as free lancers and other outsourced labor solutions, has made reliable, affordable, user friendly, and real time multi party communication an absolute necessity for many organizations. Technology is the solution of course, even though ultimately it is technology that created the possibility of such decentralized operational models to exist in the first place. It has been said that good technology solves problems and creates new ones simultaneously.
Naturally, there are both challenges and benefits associated with this decentralized and increasingly complex distributed workforce model. There are in fact more than can easily be identified and discussed here. There are organizations that manage to implement work shifts that cover all 24 hours of the day that would not otherwise have been able to do so. There are others managing to realize cost savings obtained through geographic optimizing, which does not even necessarily mean off shoring. There are many US cities in which the cost of living is significantly lower than in other cities. There are others that manage to retain the expertise of individuals they would not otherwise have been able to do if they only had the option of hiring from a pool of candidates that was within commuting distance of their central place of business. There are of course many other advantages that can be identified and even quantified in some capacity.
Again, in addition to the advantages of the decentralized workforce model there are also challenges associated with associates and coworkers not working in the same place, where for better or worse, tackling commonplace work issues can be as easy as stepping into the next room to meet with a coworker. There are conveniences no doubt to having staff members working in the same location. The realities of modern day business operations are however a different story and it seems that there is no likely going back to the way things used to be. In any case, many of the challenges that arise as a result of new operational structures can be overcome with coworkers having real time access to one another as needed. The use of technology must be implemented to approximate as closely as possible the level of coordination, and real time access to one another that working from the same location affords. This is also a part of what comprises the "virtual office". No doubt responsible and reliable participants play a key role as well. But if an organization does manage to implement solid work practices, good processes, the right people, and the use of effective technology, the virtual office with a distributed work force can yield such dramatic measurable competitive advantages, that the arguments for a centralized model quickly begin to lose their appeal.
Getting all the pieces together obviously takes a good deal of work, and there are many components involved. Paramount among these as mentioned is the need for effective, real-time communications between organizational participants, to ensure proper project management and the realization of set goals and objectives. Without adequate and effective communication, many businesses with such a widely distributed operating model stand to suffer losses due to wasted time and resources spent on incorrectly understood projects and avoidable travel and meeting expenses. Simply put, things don't get done well and end up "out of control".
In any case, since communication and real time access to one another is one of the most fundamental components to successful multi location coordination and collaboration, one of the first steps literally is a truly reliable conferencing system. Telephone conferencing has obviously been a commonly used real-time business communications solution for many years of course and at first it seems simple enough. The truth is however that even today many organizations find themselves without an effective solution for something as fundamental as conferencing.
"It's unfortunate that in this day and age, many businesses lack access to or find it difficult to locate good phone conferencing solutions. They may lack the knowledge of what is available or they may simply lack the technical know-how to identify conferencing systems that are ideal for them. Some businesses pay expensive fees to third-party conferencing platforms in order to achieve reliable multi-party conferencing, which typically include a per-minute connection fee, as well as a monthly fee, and may not be the most cost effective over the long term. Telco Depot is here to help". Says Tom Grinde, VP of Sales for Telcodepot.com
Another key benefit of having a solid in-house conferencing solution aside from the obvious effective communications and increased productivity advantages include greater security than what you might get with a third party conferencing platform, since the call is being hosted on your equipment instead of a system hosted off site owned by another party.
The Konftel 300W for example, one of the flagship conferencing phone brands of Telco Depot, has several smart features to make meetings as easy and efficient as possible. Users may record calls on an SD memory card, replay previously recorded calls or share recorded calls with others. The product also features a built-in conference guide which helps a user dial multi-party calls, store call groups and initiate reoccurring meetings. There are also models in stock which even allow users to connect to their PC's using Skype, or to their cell phones or any standard analog phone.
TelcoDepot's offering for conferencing solutions is unique in that they provide an extraordinary level of pre-sale guidance and post sales support. In addition the functional capabilities of their systems are best of breed and the systems themselves have been hand picked from among the multitude of options available in the marketplace. In essence, they provide the best possible business conferencing features coupled with a very high-value service and support package for the customer. Their conferencing solutions are also scalable, and can be used by businesses of all sizes. The company's key distinguishing factor of unparalleled support, which sets Telco Depot apart from other phone system providers, should not be understated. The recent launch of the Telco Depot Technology Advice Program is a testament to that fact.
All in all the conferencing phone systems available from Telco Depot deliver on capability and performance, while also providing flexibility and scalability for growing businesses, all in affordable packages coupled with first-class customer service and pre- and post-sales technical support. The systems are implemented quickly and easily, work with Voip phone systems and are ready to address the needs of today's multilocation organizations with increasingly distributed workforce models.
Telco Depot also provides an easy, customer-friendly system for ordering conferencing phones from the convenience of a home or office location through their online ordering and e-commerce platform available on their website at Telcodepot.com. For more information on Telcodepot's effective and affordable conferencing systems please visit TelcoDepot.com
About Telco Depot
Telco Depot is a leading supplier of quality business telephone systems, telephony equipment, installation, and support. The company's priority is to help its clients make informed decisions based on their specific small business phone system needs by providing experience and expertise and guiding them in selecting the best systems for their businesses. Telco Depot ensures that their phone systems are fully scalable and provide the highest utility. Telco Depot will assist in providing telephone systems, IP Phone Systems, digital telephone systems, conferencing systems, Internet Phone Service, voice and data cabling, IP surveillance cameras, phone headsets, and Microsoft Response Point Systems. For information on Telco Depot's conferencing solutions, businesses are encouraged to contact Telco Depot via email at info(at)TelcoDepot(dot)com , by phone at 1 800 390 1200 or via their website at Telcodepot.com.
# # #