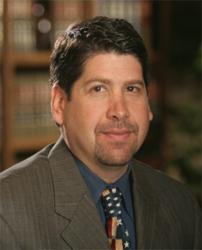 The real problem is that there is far too much medical malpractice and little is being done to prevent it. Medical errors kill as many as 98,000 people in the U.S. each year.
Phoenix, Arizona (Vocus/PRWEB) March 06, 2011
In his State of the Union Address, President Obama said that he was willing to look at "…medical malpractice reform to rein in frivolous lawsuits" as a means of reducing health care costs. The President since has launched a program intended to revamp state medical malpractice laws. Among the recommended changes is a proposal to create health courts where specially trained judges would decide medical malpractice cases rather than juries doing so.
According to Arizona attorney Paul Friedman, frivolous lawsuits are neither common or problematic. "Total medical malpractice costs amount to less than 1 percent of national health care costs. Thus, any tampering with the civil justice system will do virtually nothing to reduce the cost of medical care," said Friedman.
University of Pennsylvania Professor Tom Baker, a leading authority on medical malpractice litigation, called the malpractice lawsuit crisis "…urban legend mixed with the occasional true story, supported by selected references to academic studies." (Baker, Tom, The Medical Malpractice Myth, 2005).
According to Friedman, the real problem is that there is far too much medical malpractice and little is being done to prevent it. Medical errors kill as many as 98,000 people in the U.S. each year. It is the fifth-leading cause of death, and it is responsible for more deaths than motor vehicle and workplace injuries combined.
Research conducted by Harvard University found that only one of every twenty-five patients injured by medical negligence ever presents a claim for medical malpractice.
The vast majority of these injuries go entirely uncompensated. Thus, the cost of malpractice is overwhelmingly borne by injured victims and their families – not insurance companies, hospitals or medical providers.
Medical malpractice insurers have always made it burdensome for lawyers to take these cases. If the insurers offer to settle them at all, it generally comes on the courthouse steps following years of intensive work and perhaps six-figure cost advances by the lawyer on behalf of the injured clients. This explains, in part, why so few victims of medical malpractice ever bring a claim for their injuries. Very few lawyers will even consider taking on these cases.
Said Friedman: "Frivolous malpractice lawsuits are virtually non-existent. For every medical malpractice case that is filed, one or more medical doctors who are experts in the relevant field of medicine have rendered fully informed expert opinions that the defendant medical provider was negligent, sometimes grossly so. The experts who testify in these cases commonly come from academic medicine. They are at the pinnacle of their profession."
According to Friedman, medical malpractice reform should be focused on ways to prevent medical errors, and not by depriving seriously injured victims of their rights to reasonable compensation for the harm done to them. "Prevention comes from education, an ability to accept responsibility, and stricter control by medical licensing boards," said Friedman.
About O'Steen & Harrison, PLC
O'Steen & Harrison, PLC has protected the rights of injured accident victims and their family members since 1974. The firm concentrates on personal injury, medical malpractice and dangerous products with a special emphasis on harmful drugs and defective medical devices. O'Steen & Harrison is av-rated (the highest rating) by the prestigious Martindale-Hubbell Law Directory. The firm's attorneys have recovered more than $3 billion dollars for clients.
# # #