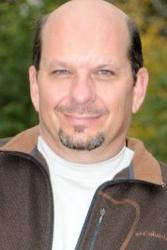 Dallas, Texas with all its resources should not be known as the 'face of hunger'"
Dallas, TX (Vocus/PRWEB) March 04, 2011
What are the new faces of "Hunger and Homeless" in Dallas? They are young and female. Randy Skinner, Executive Director of The Greater Dallas Justice Revival announces the launch of a new public awareness campaign focused on the current hunger and mental health crisis facing the region.
The Public Awareness Campaign, in partnership with Reynolds Outdoor Media, consists of 40 strategically placed ads in downtown Dallas entitled: Tonight she will sleep outside. The ads will have will have a circulation of 800,000 people a day and an additional hunger awareness ad on six electronic build boards entitled: Five Blocks from Here Kids Are Going Hungry! This ad is seen by 200,000 people a day, making this one of the largest public awareness campaigns in the city's history.
Executive Director Randy Skinner shared that this is the beginning of a donated half-million dollar PR campaign to awaken the general public to the current hunger and mental health crisis that most citizens are unaware of. "More than 280,000 children in our area go hungry on weekends and during the summer months when not attending school. Dallas, Texas with all its resources should not be known as the 'face of hunger'" said Skinner.
City, County and State officials have been warning of the expected cuts that affect the hunger status statewide. "The number of people entering into poverty in that last two years has increased by 32% and the number of children in poverty has reached 24%," said Skinner. These are the people who will be hurt the most with expected budget cuts.
Skinner is asking local churches and business leaders to step up their influence and role in becoming an answer to ending hunger among children and the growing poverty crisis by working with Greater Dallas Justice Revival and its partners: Metro Dallas Homeless Alliance, FEED 3, and Homes for Our Neighbors.
"When families enter into poverty, they are one step away from homelessness. In our area, there are over 1300 homeless children and more than 800 people who are homeless for the first time in their lives. Most people don't realize that 47% of the homeless are women and children." said Skinner.
Skinner shared in the past year, one encouraging activity has been the placement of over 1000 formerly homeless into housing with support services, with a 93% success rate. "They have become a productive blessing to their new communities, with rave reviews, and strong support from the church community." he said.
The church wide support is called "Homes for Our Neighbors", a program launched by the Dallas Housing Authority, Greater Dallas Justice Revival, and Metro Dallas Homeless Alliance.
For information about the Greater Dallas Justice Revival visit http://www.dallasjusticerevival.com or contact at justicerevivaldallas(at)gmail(dot)com
For media interviews contact – Lynn Wilford Scarborough 469 951-7051
Randy Skinner serves as director of the Greater Dallas Justice Revival and is a consultant to non-profits, government agencies and churches in the arena of urban transformation. In 2003, Skinner is credited with developing a comprehensive strategy that resulted in the transformation of the West Dallas area that reversed crime and helped generate millions of dollars to non profits in the city. As an advocate for justice, Skinner has committed his life to bringing change and healing in the arena of child abuse, social justice, and communities plagued with poverty and crime. Additionally, Skinner is an author and currently serves as Chairman of the City of Dallas Ethics Advisory Commission, appointed by Mayor Tom Leppert.
The campaign is also a partnership between the Metro Dallas Homeless Alliance (more than 80 mental health agencies in Dallas County) , FEED 3 (a Greater Dallas Justice Revival regional hunger awareness effort), and Homes for Our Neighbors, the newest Justice Revival program with Dallas Housing Authority work with the formerly homeless.
###