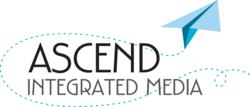 "Her experience and knowledge in all three areas will help us raise the level of science discourse as well as enhance the caliber of our already award-winning content products." Cam Bishop, CEO Ascend Integrated Media
Overland Park, KS (Vocus/PRWEB) March 02, 2011
Ascend Integrated Media LLC, and its operating brand Ascend Media, today announced that Judy L. Bezanson, DSN, CNS-MS, RN, FAHA, has been named to the new position in the company of Chief Science Adviser. She will have the primary responsibility of guiding the science and medical editorial content for Ascend's medical products, including study guides and show dailies.
"Judy's healthcare expertise draws on a valuable and rare combination of hands-on business, academia and clinical," said Cam Bishop, Ascend Integrated Media CEO. "Her experience and knowledge in all three areas will help us raise the level of science discourse as well as enhance the caliber of our already award-winning content products."
Most recently, Bezanson served as Senior Science and Medical Adviser for the American Heart Association. There she provided strategic guidance for the Cardiovascular and Medicine Science Division and staff as well as served on the senior leadership team for the Office of Science Operations. Prior to AHA, she served as assistant professor at Baylor University, Dallas, and Emory University, Atlanta. She also founded Scientific Research Solutions, a web-based research consultant business serving academic faculty, professionals and doctoral students, which she served as president for four years.
In the clinical environment, Bezanson held the position of clinical nurse specialist at Georgia Baptist Medical Center, Atlanta; St. Luke's Medical Center, Houston; and Inter-Community Medical Center, West Covina, CA. In those roles, she chaired multidisciplinary Continuous Quality improvement teams, developed and implemented evidence-based policies and procedures and reviewed clinical research proposals.
"Effective medical writing requires balance between providing reliable science information to meet physician and researcher needs and delivering educational content that is accessible and easy to understand in the broader medical community," said Rhonda Wickham, Vice President of Content. "Judy's career achievements prove she knows how to communicate effectively in various media with the many titles in the entire medical sector."
About Ascend Integrated Media - Ascend Integrated Media, LLC and its operating brand Ascend Media, is a custom media company, established in 1982 in Overland Park, Kansas. Ascend Integrated Media is uniquely positioned to work with companies to develop and produce brand-enhancing communications products. The company engages on behalf of the client to create and manage print and digital content associated with marketing, branding and social media initiatives. Ascend's suite of fully integrated products and services includes print and digital magazines, newspapers, newsletters, membership directories, product buyers' guides, exhibit guides and maps, hotel door drop services, healthcare study guides, patient care information, event-related websites, smartphone and client-specific hand-held device application development, as well as social media account management and targeted text and text couponing services.
###