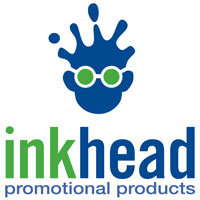 We are partnering with InkHead because they are the best in the business.
Atlanta, Georgia (Vocus/PRWEB) March 02, 2011
InkHead Promotional Products is pleased to announce its partnership with ExpertBail, the nation's largest network of trusted bail agents. "When we created ExpertBail, we were putting a line in the sand and telling consumers that there was a difference out there between good bail agents and bad bail agents," says Eric Granof, Chief Marketing Officer for AIA, the nation's oldest and largest family of bail bond insurance companies and creator of the ExpertBail Network. "Our brand is comprised of the most experienced and professional bail bond agents in the business and we are taking that approach with our partners as well. We are partnering with InkHead because they are the best in the business."
InkHead has created a custom online store for ExpertBail's family of agents to buy co-branded merchandise at the best prices possible. "When the team at ExpertBail approached us, we were extremely excited," says Jim Franklyn, VP Sales & Marketing at InkHead. "With a network of over 5000 bail agents across the country they needed a robust custom solution that would meet the needs of a wide range of people. Working closely together, we were able to come up with a solution that both of us are extremely pleased with and that agents will definitely enjoy using."
ABOUT EXPERTBAIL
ExpertBail is the bail bond industry's first true national bail bond network. Comprised of the most experienced and highest quality bail agents in the industry, ExpertBail helps consumers reduce the clutter in the bail marketplace and directs them towards a trusted, proven and experienced bail agent in a simple and transparent way. Expert Bail is backed by AIA, the oldest and largest family of bail bond insurance companies. With over 150 years of stability, trust and knowledge behind every bond written in the ExpertBail Network, our focus is on the consumer and helping them through a difficult time. The mission of ExpertBail and its network of agents are not only to meet the expectations of our customers, but to exceed them substantially.
ABOUT AIA
The AIA family of companies has been partnering with agents across the country for over a century. Formed in 2003 as an alliance of the surety bail industry's leading companies Allegheny Casualty, International Fidelity and Associated Bond, AIA utilizes a unique "service-focused" approach to management that provides its family of agents with the knowledge, tools and commitment they need to grow their business and succeed. AIA has become the overwhelming industry leader in agent service, national coverage, bail written and number of agents.
ABOUT INKHEAD PROMOTIONAL PRODUCTS
InkHead Promotional Products, a leading distributor in the advertising specialty industry, offers a diverse catalog of promotional items ranging from personalized pens to custom journals. InkHead has the products businesses and organizations need to jump-start any campaign or promotion. Thanks to InkHead's knowledgeable and dedicated sales staff, the company has formed key partnerships with companies and organizations in a variety of industries in both the public and private sector, including Fortune 500 companies, government agencies, the military, schools, sports teams, and small businesses. InkHead's promise to its customers is two-fold: to provide unparalleled technical innovation and unbeatable customer service.
###