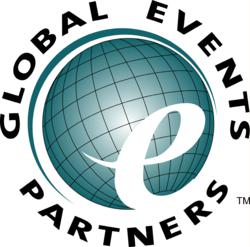 "With this initiative and these partners, we've created an integrated 'assurance solution' unique to the meeting planning industry, providing peace of mind, security, constant contact and the lowest rates.
Washington, DC (Vocus/PRWEB) March 02, 2011
Global Events Partners (GEP) announced today an exclusive partnership with ASSIST-CARD and Forum Tel to offer meeting planners a cashless travel insurance policy and savings through mobile phone services for groups traveling internationally.
"We are extremely pleased to add Assist-Card and Forum Tel to the existing meeting services we already provide to meeting professionals," said Chris White, Chairman & CEO of Global Events Partners. "With this initiative and these partners, we've created an integrated 'assurance solution' unique to the meeting planning industry, providing peace of mind, security, constant contact and the lowest rates in country to country and in-country local calling and texting this year."
One of the key benefits of Assist-Card is being able to provide medical assistance overseas. "Many U.S. residents do not realize that their primary health insurance does not cover them when traveling abroad." said White. White continues, "With ASSIST-CARD, not only will the policyholder be covered should they get sick or have an accident while traveling, but they will have their medical or dental services coordinated and paid for by ASSIST-CARD. This avoids having to potentially front thousands of dollars and then seek reimbursement through cumbersome claim forms."
Other services offered by AssistCard include coverage for just about any unexpected travel incident:

Trip Cancellation
Missed Connections
Baggage Delay and Protection
Emergency Evacuation
Aid in the replacement of a lost passport, prescription, or eyewear
Concierge Service
Free Forum Tel mobile phone with "one-button" access to the ASSIST-CARD network
With Forum Tel, a group will receive tremendous cost savings on their telecom services. For someone traveling overseas using their current mobile network, calls could be as much as $1.99 a minute. With Forum Tel, one can save up to 80% on their cell phone bill.
Benefits of the Forum-Tel program include:

Talk for as low as 49¢ per minute worldwide
Free use of a Global Mobile phone
No rental fees; no prepaid airtime
No roaming; no initiation fees
Free Outbound Calls to others within a designated traveling group.
Phones can be delivered directly to travelers prior to their departure or presented to travelers upon arrival at their destination.
Free SMS communication within the group
"Our goal at GEP is to increase the value of the services we are able to provide to our clients and the travel industry, at all times," said White. "The partnership with these two great companies creates a travel insurance, assistance and communication platform that accomplishes exactly that."
With access to 65 Destination Management Companies worldwide in 92 Destinations, a membership of over 240 hotels worldwide through our sister company Krisam Group, Audio Visual and Production Support through IEP, and now Travel Insurance and Mobile Phone Services through Assist-Card and Forum-Tel – GEP is your one stop shop for all of your planning needs worldwide.
About Global Events Partners (GEP)
Global Events Partners celebrates 12 years on the leading edge of the DMC industry. Established in 1999, the partnership now includes more than 65 leading destination management companies (DMCs) serving over 92 destinations worldwide. A DMC is a professional services company possessing extensive local knowledge and resources, specializing in the design and execution of group tours, transportation, events, activities and program logistics. GEP partners provide consistently high quality DMC services in the most desirable locations worldwide. http://www.globaleventspartners.com.
About ASSIST-CARD
ASSIST-CARD was established in Europe nearly 40 years ago. This international travel insurance and assistance company has the experience and network necessary to provide service no matter where in the world you may be. With offices in over 100 countries worldwide, their multilingual staff is trained to handle all of your needs 24 hours a day, 365 days a year utilizing cashless benefits that negate the need for cumbersome claim forms. http://www.ASSIST-CARDUSA.com
About Forum Tel
Forum Tel was recently awarded the World Travel Award for Innovation in Travel Communications, at the Global World Travel Marketplace & Conference, held in the UK this past November, 2010. Forum Tel is the leading Mobile Phone Operator in the international travel and hospitality marketplace. Forum Tel specializes in high quality handsets and international cellular services, and provides global travelers and their agents with the lowest costs available for local, international calling, texting and group travel communications services. Forum Tel is headquartered in New York, NY with regional offices in Miami, Florida. http://www.forumtel.com
For more information visit http://www.globaleventspartners.com/assistcardforumtel.
# # #