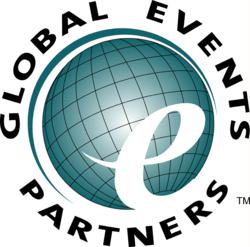 "Last year was definitely a rebound year," Chris White, Chairman and CEO, stated. "I am confident that 2011 will be even more robust.
Washington, DC (Vocus/PRWEB) March 03, 2011
Global Events Partners (GEP), a partnership of 65 destination management companies (DMC) worldwide, reports that year-end results for its partner DMCs show an 19% increase in program revenue bookings over 2009, further indication that the industry is recovering.
"Last year was definitely a rebound year," Chris White, Chairman and CEO, stated. "I am confident that 2011 will be even more robust. These are hard figures that show the meetings and incentive industry is on its way back. With total revenues for our partners topping $28 million last year, we are on our way to reaching the $33 million level we saw in 2007 before the collapse of the economy. "
White further reported that demand from U.S. planners for overseas programs is picking up with ten international destinations placing in the top 25 overall. Italy (Newtours S.p.A), Brazil (Havas Creative Tours), and Eastern Canada (JPdL Destination management) were the top three international locations. Overall, GEP international partners showed a 25% increase over 2009.
Domestically, those with the highest bookings were a good mix of meeting and incentive locations, White said, with Chicago (Chicago Is…Inc) taking the top spot. Others in the top ten were Las Vegas (Baskow & Associates), Texas (Fun Factory Events), Washington DC (GEP Washington), San Diego (Destination Concepts inc), Atlanta (GEP Atlanta) Miami (GEP South Florida), San Francisco (Mana, Allison & Associates) and Hawaii (MC & A Inc.).
GEP had its best December in history, White reports, with short-term business continuing to be extremely strong. "That's a real hopeful sign. To be honest, some of our partners experienced decreases in the past year so the recovery has not reached everyone. However, the trend is there and will, I hope, soon spread to encompass all of our destinations."
About Global Events Partners (GEP)
Launched in 1999, Global Events Partners' portfolio includes more than 65 leading destination management companies (DMCs) around the world. A DMC is a professional services company possessing extensive local knowledge and resources, specializing in the design and execution of group tours, transportation, events, activities and program logistics. GEP partners provide consistently high quality DMC services in the most desirable locations worldwide. For more information on Global Events Partners, visit http://www.globaleventspartners.com.
# # #