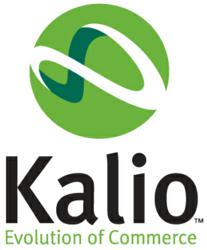 Cupertino, CA, and Covington, KY. (Vocus/PRWEB) March 02, 2011
Leading ecommerce software firm Kalio Inc. (http://www.kalioinc.com) today announced that Tretorn, the Swedish heritage label owned by PUMA AG and renowned for its performance and leisure footwear, has launched its new mobile commerce site (m.tretorn.com). The site runs on KalioMobile™, the mobile commerce module powered by Kalio's Software as a Service (SaaS) KalioCommerce™ ecommerce application.
The new site is fully integrated into the primary Tretorn ecommerce site, allowing customers to use cell phones and other mobile devices to shop for the same boots, shoes and other products available on http://www.tretorn.com. The mobile site incorporates the same content and many of the same features as the main website, all optimized for viewing and shopping online. This includes the ability to rate products, use online coupons, comment on merchandise, search through a vast inventory, check order status, and check out through a secure system.
Tretorn's mobile site launches as consumers increasingly turn to mobile devices to shop. "Mobile is happening fast and it's happening now," said Loris Spadaccini, Tretorn's General Manager for North America. "It was very important for Tretorn to launch a mobile commercial site and incorporate mobile as a channel for search, online advertising and CPA (cost-per-action) campaigns."
"We can offer our consumers the same shopping experience on their mobile devices as they can get on tretorn.com because the mobile site is tied in with systems for our primary website such as inventory status and order history," Spadaccini said. "Shoppers using their mobile devices can also take advantage of the same promotions being offered on our primary site, and get the full Tretorn brand experience."
KalioMobile is an extension of the SaaS KalioCommerce application that is quickly becoming an ecommerce industry standard. With KalioMobile, online retailers don't have to create a separate mobile infrastructure because the mobile site runs off the same back-end systems, assets, and databases. A KalioMobile site can be set up for a client in a matter of hours. Because it works across channels, it saves online retailers significant effort and expense in managing a true multichannel retail presence.
"We want to bring the same ease of use and quality presentation to the exploding mobile commerce field that we already have in place for ecommerce," said Larry Kavanagh, Kalio co-founder and CEO. "We are very pleased to have Tretorn as our first customer to launch on KalioMobile."
M.tretorn.com was produced in partnership with FillTek Fulfillment Technologies LLC, a third-party developer and order fulfillment specialist from West Chester, OH in greater Cincinnati. "Integrating KalioMobile with our systems was almost effortless because it is part and parcel of the KalioCommerce application," said Dave Eckley, president of FillTek. "Companies like Tretorn will benefit greatly from its ability to open up the growing mobile channel."
About Kalio, Inc.
Kalio develops and delivers Software as a Service ecommerce applications for leading retailers and catalogers. KalioCommerce™ (formerly Mercury Platform™) is the company's flagship ecommerce application that gives clients unprecedented freedom and flexibility to manage, design, and promote their own sites in ways that were previously only available to them through custom coded solutions. KalioCommerce enables merchants to grow their online businesses at rates often more than double the industry average. In addition, merchants enjoy high performance, stability, and regular monthly rollout of new selling features. KalioMobile™ brings the full, integrated power and feature set of KalioCommerce to mobile devices. KalioMail™ is the company's e-mail marketing software with built-in best practices for e-mail segmentation, automation, and deliverability. Founded in 1999 as D.M.insite, the company changed its name to Kalio, Inc. in February 2011. Kalio has offices in Cupertino, CA and in Covington, KY, in the Greater Cincinnati area. To learn more, visit http://www.KalioInc.com or call 859.261.8700.
About Tretorn
Tretorn® creates performance and leisure products to help celebrate a lifestyle lived largely outdoors. Tretorn's range of products includes footwear — sneakers, rubber boots for hunting, hiking, safety/occupational, casual wear and performance riding — apparel and tennis balls. Rich in heritage, Tretorn was founded in 1891 in Helsingborg, Sweden, where it remains headquartered. Tretorn is a wholly owned subsidiary of PUMA AG. For more information, please visit http://www.tretorn.com.
About FillTek
Established in January 2001, Fulfillment Technologies, LLC. (FillTek) delivers the most comprehensive offering of eCommerce systems and services that includes Digital Photography, Site & Content Management, Online Marketing, Business Intelligence, Global Logistics, Fulfillment Services, Reverse Logistics, Payment Processing, and Customer Care.
Located in Cincinnati, Ohio, FillTek's clients include Catalog Retailers, Web-Retailers, Wholesalers, and Manufacturers. Clients enjoy FillTek's outstanding value proposition and technology tools. In conjunction with FillTek's international eCommerce solution Trade Global, FillTek provides world-class service, technology and infrastructure, and exemplary customer service. More information about FillTek and Trade Global can be found on the company's web sites: http://www.FillTek.com and http://www.TradeGlobal.com.
For more information
Brad Curtis
(415) 306-2110
bcurtis(at)KalioInc(dot)com
###