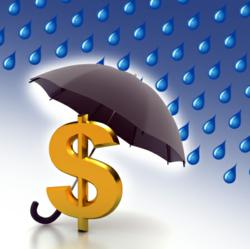 Anaheim,CA (Vocus/PRWEB) March 03, 2011
Shawn Tao is an attorney licensed in several states across America. In recent months Tao has certainly made his mark in reducing consumer debt. Morgan Drexen provide support services to attorneys throughout the United States, they have seen high success levels in reducing debt for Americans.
For Vermont government worker David Jacques being in debt was a nightmare he thought he would never escape. It was always his intention to pay back his debt so David engaged with an attorney-based debt resolution program that truly proved to be worth its weight in gold.
David Jacques is a working father fighting state budget cuts like many consumers across the United States. He admits that under normal circumstances he would not have been able to afford an attorney, yet using the attorney lead debt resolution program supported by Morgan Drexen he was able to take full advantage of his attorney's legal skills.
David Jacques thought he could handle the harassing creditors alone, but when the creditors came knocking on David's door, he used the support of his attorney-based program. David engaged with Shawn Tao who uses the legal support services of Morgan Drexen. David confirms, "I wouldn't have been able to do this without the professionalism of the attorney Tao. I thank him and Morgan Drexen dearly. I've been working with them for a few years to reduce my debt and have received the highest care from both Morgan Drexen and my attorney Shawn Tao."
Tao admits, "Creditors can be fierce in the courtroom. They often hope a defendant comes unrepresented and succumbs to the Plaintiff's offers because unrepresented defendants are very scared of going through a full trial against an attorney."
Tao uses the support services of Morgan Drexen who provide integrated legal support services to attorneys throughout the United States. By using this support network the critical workflow of the attorney is fully automated. This allows the attorney to continue productivity and spend more time advising and working with the client's issues, rather than doing paperwork.
David walked away from court owing not a single dime of his $22,000 debt, thanks to the attorney-based debt resolution that has helped thousands of consumers across the United States. When David explained to his wife that they had won the case and they were no longer in debt, she broke down and cried. David says of being debt free, "I am happy and elated. On that day in court if I could have ran and jumped in the snow I would have. I don't want to speak badly about the creditors attorney he was aggressive. But he was not as sharp as Tao who knew the laws regarding consumer credit and that rally helped."
Tao says of the Morgan Drexen automation, Morgan Drexen's technology and system helped by streamlining the flow of information and documents between the client and I. Initially my client was going to attend court alone. I was not retained by the client to represent him at trial until 48 hours before trial. The automation allowed me to fully prepare for the trial because all the documents, paperwork, and client's overall file were easily accessible and ready to download. The automated system helped me prepare my case very last minute late at night when I was away from my regular office. I am very pleased with the outcome. We left the storminess of the courtroom and headed home in an extreme Vermont blizzard but at least we were smiling. Its great to see the relief that being debt free brings."
Media Contact-
714 923 1500
###