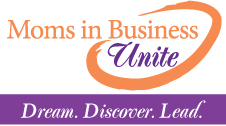 San Diego, CA (Vocus/PRWEB) March 02, 2011
Moms in Business Unite, offering a unique educational conference to enhance the professional and personal lives of women and mom business owners, announced today that registration is open for its 2011 conferences, and applications are available for the Inventor Showcases in all five cities and the MIBU Mompreneur Grant in San Diego and Boston.
"We believe promptness should be rewarded, so those who commit early to attending our conferences benefit via their wallets by getting the lowest prices," said Randa Cote, founder of SPE Solutions and MIBU chairwoman. "We're also excited about having the opportunity to reward mompreneurs seeking to take their business to the next level and honor each city's most innovative inventors."
The early bird cost is $110 for the full-day San Diego and Boston conferences (Aug. 3 and Oct. 12) and $65 for the half-day conferences in Atlanta (May 19), Denver (Sept. 21) and Detroit (Oct. 19). The cost will increase when "regular" registration begins and on the day of each event.
Support from Title Sponsor Huggies® MomInspired™, a grant program created to provide funding and resources for inventive moms with baby or childcare product ideas and businesses, has helped MIBU expand into Boston, Atlanta, Denver and Detroit and keep conference prices affordable.
The Inventor Showcase at each conference will feature five to 10 local inventors, and attendees will vote to determine which one receives the Best New Product or Service of the Year award. The application deadline is March 31 for the Atlanta conference and June 30 for the other four.
The MIBU Mompreneur Grant will be awarded in San Diego and Boston to a successful mom business owner who's seeking to expand her business. The application deadline is June 30.
Save your place at the conference of your choice, and submit your application for the Inventor Showcase or MIBU Mompreneur Grant at http://www.momsinbusinessunite.com, where you'll also find more information about all the 2011 conferences.
About Moms in Business Unite
The Moms in Business Unite Conference is the vision of five women entrepreneurs who united to empower and educate the growing number of women in business. The annual event, inaugurated in San Diego in 2009, provides business education and solutions for establishing a balanced work and family life by bringing together accomplished instructors, relevant life and business topics, and a truly unique learning environment. It helps women and mom business owners pursue their entrepreneurial dreams by providing tools, resources, and guidance through the various stages of business ownership. Learn more at http://www.momsinbusinessunite.com.
About Huggies® MomInspired™
The Huggies brand provides simple solutions for moms and dads to fully enjoy each and every day of parenthood. The Huggies brand is a part of the Kimberly-Clark Corporation portfolio of trusted brands and is essential to helping moms around the world have a better life. Launched in 2010, the Huggies® MomInspired™ Grant Program was created to provide the resources and seed capital for moms to either turn their great ideas inspired by personal motherhood experiences into successful businesses or help take their existing businesses to the next level. For more information and to view the first round of grant recipients, visit http://www.HuggiesMomInspired.com.
###