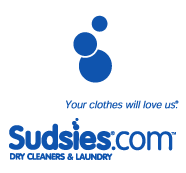 "At Sudsies, we take pride in helping our clients look and feel good," says CEO Jason Loeb. "We recognize the investment and value in their label clothing and have created specific processes to maintain a runway-worthy appearance."
Miami Beach, Florida (Vocus/PRWEB) March 02, 2011
Like their creators, designer garments command a little extra attention. Sudsies Dry Cleaner & Laundry takes a hands-on approach in caring for these unique pieces with its new couture cleaning service. Hand-checking, hand-treating and hand finishing, as well as expertise in finicky fabrics have earned Sudsies the reputation as the premier high-end dry cleaner in South Florida and a coveted membership with the exclusive Luxury Marketing Council.
"At Sudsies, we take pride in helping our clients look and feel good," says CEO Jason Loeb. "We recognize the investment and value in their label clothing and have created specific processes to maintain a runway-worthy appearance."
Each member of the Sudsies team is professionally trained by the National Cleaners Association, one of just two accredited dry cleaning schools in the United States, whereby they have mastered best practices and breakthrough techniques, including working with a range of specialty garments. Upon arrival at the Sudsies facility, each designer item is personally examined to assess the appropriate method of treatment dependent upon fabric type, embellishments, construction and other designer details. Every step in the cleaning process is performed by hand to ensure the utmost personal care. In addition, gentle, environmentally-friendly cleaning agents further ensure the original integrity of the material. Sudsies also specializes in vintage designer labels via its restoration services that preserves aging fabrics with select solvents or reviving classic pieces with meticulous repair, restoration or reconstruction.
Couture cleaning is among Sudsies' many new services. Some core services include eco-friendly dry cleaning, laundry, alterations, restoration services, bridal gown preservation and on-site home cleaning. High-tech facilities, in-depth expertise and customer service are a part of the Sudsies S.M.I.L.E. mantra to provide friendly, impacting experiences for its clientele.
About Sudsies Dry Cleaners & Laundry
Based on Miami Beach, Sudsies is full-service dry cleaning company dedicated to clean clothes, clean service and a clean environment. An industry pioneer for South Florida home pick-up and delivery services, the Sudsies fleet of bubbly, blue and yellow vans offer prompt service to every nook and corner across the tri-county area, while a team of highly-trained specialists care for garments and customers with a smile. The vast range of services includes ecological dry cleaning and laundry processes, alterations and tailoring, clothing restoration, bridal gown storage or alteration and knowledge of specialty items such as couture garments. At Sudsies, customers look and feel their best, while sister company Rugsies Carpet Cleaning & Drapery ensures customers live in the best with on-site home or office cleaning for carpets, drapes furniture and other home items. For more information about Sudsies, please call 1.888.898.SUDS (7837) or visit http://www.sudsies.com
###