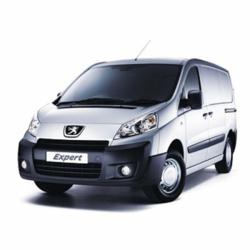 Managing fleet risk should be top of the agenda. It reduces costs, means drivers spend less time off the road and satisfies the organisation's duty of care to its employees
Bolton, Lancashire (Vocus/PRWEB) March 04, 2011
The latest research issued by the Vehicle & Operator Services Agency details that on commercial vehicles, tyres are the most common cause for concern during spot checks, with incidence rates rising from 20% to 26% in just a year.
'Van tyres lead a particularly hard life, so it is critical that operators regularly check on the condition of their tyres for signs of damage or premature or uneven wear.' Says Stuart Jackson, Chairman of TyreSafe. 'Building site debris or regular scuffing on kerbs during delivery drops can cause significant damage to tyres. If left unchecked, they may fail at a critical moment, risking serious injury for the driver and other road users.'
TyreSafe is a UK-based, not-for-profit organisation formed to raise an awareness of the risks of defective and worn tyres on all vehicles, particularly concerned with business vehicles, whether purchased or as a result of contract leasing. 'The rising trend of tyre related prohibition defects is extremely worrying. I would urge all businesses, large or small, that operate vans and other light commercial vehicles to ensure they have robust procedures in place to regularly check the conditions of their fleet's tyres,' commented Stuart Jackson.
Roy Ganley, of First Step Van Leasing in Bolton which offers contract hire vans for various commercial purposes, advises 'Drivers should be ensuring that their tyres are in a good, roadworthy state before setting off each day- drivers with illegal tyres risk a £2,500 fine which is paid personally, and three penalty points for each tyre that is below an acceptable standard.
Business owners who don't maintain an acceptable standard for their fleet can face a
maximum penalty of £20,000. Whether you have a single dispatch van for your business, like a Citroen Relay, or a fleet of Transit Connect vans, it's vital that you have some procedures in place to protect your company and the safety of your staff. You may want to simply lease a van, but it's essential that as a business owner, you are aware of the legislation in place to ensure your safety whilst it is in use.'
'Managing fleet risk should be top of the agenda. It reduces costs, means drivers spend less time off the road and satisfies the organisation's duty of care to its employees.' Says Jeremy Hay, the managing director of Essential Risk Consultancy.
First Step Leasing is managed by Roy Ganley, who has over twenty years' experience in the van leasing industry, offering hire purchase vans and lease purchase vans too. 'Although to business owners, and especially those of newly formed companies, the results of VOSAs' research, the subsequent penalties and the procedures that must be enforced by us all to prevent that can be daunting, but adhering to them can actually improve your business productivity in the long run. Under-inflated tyres decrease a vehicles' fuel economy and wear down a lot quicker. By planning ahead and monitoring the standard of not just your tyres, but your entire commercial use vehicle, you can make sure that the amount of time vans spend in a garage being serviced per annum is minimised and thus stands less chance of negatively affecting your business productivity, not to mention keeping costs down for both you and your customers.'
Writing for the Fleet Directory website, Lee Sibbald advises the 20p test. 'Drivers need to simply insert a 20p coin into the main tread grooves of their car's tyres. If the outer rim of the coin is covered by the tread, this indicates sufficient tread depth to be safe and legal. If the outer rim of the coin is visible, drivers should have their tyres inspected by a qualified professional.'
'At the end of the day, failing to prepare is preparing to fail. If you can implement all of the recommended checks and procedures with regard to the standards of your own fleet, you'll have not only peace of mind that your staff are safe but also that any necessary vehicle maintenance does not affect productivity. We have been offering expert vans for lease in the UK to established businesses and new companies for years, and we know safety legislation inside and out.' Continues Roy Ganley. 'I always advise customers, whether they are leasing a van or purchasing a vehicle, to contact us if they have any questions. We pride ourselves on providing an approachable informative service, and if we can help in any way, we will.'
In the current economic climate, an increasing amount of companies are being formed as newly redundant individuals are creating employment for themselves, and with recently developed government initiatives such as the Business Enterprise Scheme, competition across a plethora of different industries is increasing. It is essential to small, newly born companies to secure a company vehicle, whether it be purchasing or leasing vans suitable for the purpose, whether singular or a whole fleet.
Purchasing and contract leasing is an affordable option to new businesses, and van leasing companies offer a wide range of payment schemes, including van contract hire, van contract lease and van finance, and securing a company vehicle or vehicles allows small businesses to compete in what is becoming a fierce marketplace. But with this added feature, the relevant safety procedures and legislation must be adhered to.
David Faithful, lawyer for Essential Risk Consultancy reminds businesses dependant on fleets for their operations 'Despite years of warnings, many companies are still woefully under protected when it comes to managing driver risk. Failure to do everything possible to keep employees safe can lead to appalling publicity and a massive fine. Every organisation with employees who drive for work needs to carry out a comprehensive risk assessment and do whatever they can to reduce risk.'
For van lease purchase and UK van leasing, call 01204 537 768
###