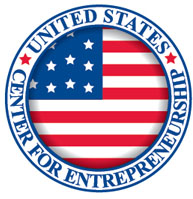 David Meadows says, "The Action Guides provide true step-by-step directions for each targeted topic. Most business books and articles tell the entrepreneur 'what' to do, but not 'how' to do it and that's where USCFE's Action Guides shine."
Tampa, FL (Vocus/PRWEB) March 02, 2011
The U.S. Center for Entrepreneurship offers a new light on entrepreneurship education via Action Guides that provide step-by-step guidance across numerous critical topics for business owners at USentrepreneur.com.
The Action Guides are designed for ANY entrepreneur to follow a process of exploration, identification and action within their business.
Serial entrepreneur David H. Meadows, the founder of Mimeo.com and several other organizations has meticulously refined each Action Guide with the help of numerous nationwide subject matter experts.
Complemented by one-to-one live expert advice, the Action Guides get entrepreneurs working on their business with accelerated lessons that inspire business owners into action.
Each Action Guide can be downloaded free of charge to entrepreneurs' personal computers.
David Meadows says, "The Action Guides provide true step-by-step directions for each targeted topic. Most business books and articles tell the entrepreneur 'what' to do, but not 'how' to do it and that's where USCFE's Action Guides shine."
The entrepreneur follows the step-by-step targeted content at USentrepreneur.com and types directly into his or her own personal Action Guide on their own computer to preserve confidentiality for their business.
Business owners can use each topical Action Guide as their own personal "To Do" list, which provides clarity and acceleration to help them start and grow their business.
Meadows says, "Aspiring entrepreneurs often fail in their business and I believe it's due to not having a clear path to success, which is developed through proper research, planning and market testing."
Numerous lessons and over 100 pages of detailed Action Guides are available at USentrepreneur.com.
About the U.S. Center for Entrepreneurship
The United States Center for Entrepreneurship assists entrepreneurs via one-to-one expert advice, connections to capital, step-by-step online education and special events at http://www.USentrepreneur.com.
Contact: Richard Treleaven
Public Relations Manager
U.S. Center for Entrepreneurship
Phone: 1-800-969-1143
# # #