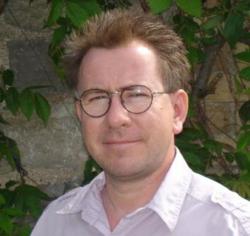 "Planning offices need more training on how to implement environmental legislation and Local Authorities need to start exchanging information on granting planning permission if they're to gain enough confidence to 'fast track' future
(Vocus/PRWEB) 2 March 2011
The head of pioneering eco insurance provider Naturesave, Matthew Criddle, believes councils could be doing more to help save the planet.
"We need to get on with this" says Criddle, "Planning offices need more training on how to implement environmental legislation and Local Authorities need to start exchanging information on their experiences granting planning permission if they're ever to gain enough confidence to 'fast track' future applications."
"Once one house in a street has installed Solar PV, a neighbour will follow suit and so on, but councils need to kick-start this take-up of renewable energy sources by the general public if it is ever to happen."
Criddle's comments come as Naturesave, Britain's greenest insurance provider, launches a pioneering new green energy household insurance policy designed to ensure that environmentally aware households, who have installed their own 'green energy' systems, have cover for the system equipment and guaranteed protection for the revenues they earn from generating renewable energy at their home.
The only cover of its kind in the UK, the Naturesave Household Renewable Energy insurance policy has been developed in response to rising demand for home energy systems, due to concerns about the environment and rising fuel prices.
Renewable energy technology is becoming more efficient and affordable, and many home owners are now seeing its benefits in terms of generating income as well as cost savings, and reducing their environmental impact.
The scheme guarantees a minimum payment for all electricity generated by the system, in addition to a separate payment for the electricity exported to grid, and any savings made on the electricity bill by using the electricity generated. The monies paid depend on the type of renewable energy system and the amount of electricity produced, and the payments are in addition to the bill savings made by using the electricity generated on-site.
Matthew Criddle, Managing Director, who set up the company in 1993, comments: 'Naturesave has been at the leading edge of ethical and environmental insurance for 15 years, and this new product is a natural addition to our household policy. We already give discounts to householders for energy saving measures in their homes and many of our existing household insurance clients currently have renewable energy systems installed. We are pleased to be able to include this additional cover and understand that it is the only product of its kind in the UK at the moment.'
For further information please contact:
http://www.naturesave.co.uk
Additional Information
Naturesave differs from other insurance companies in four ways:
1. 10% of the premium from Naturesave's household buildings and contents policies go into the Naturesave Trust, which provides grants for environmental and conservation projects. The Naturesave Trust, has invested over £240,000 in eco projects since it began. There are also eco living discounts offered for clients who are already making changes to their energy consumption.
2. When you take out a commercial policy with Naturesave, an independent advisor will offer to visit your business premises to conduct a free environmental survey, and recommend how your working practices could be made more energy efficient and environmentally friendly.
3. The Naturesave Trust rewards carbon offsetting practice with grants, which are available to any Commercial Combined material damage and liability policy holder who offsets their carbon emissions through partner, co2balance.
4. Naturesave also acts as a lobbying force, advising and influencing insurance companies on how they can encourage the adoption of sustainable practices.
The Naturesave Household Renewable Energy insurance policy includes cover for material damage, public liability, mechanical breakdown and loss of revenue and is designed to meet the huge growth in households installing their own renewable energy systems following the recent introduction of the Feed-in Tariffs (FITs) for renewable Energy.
###