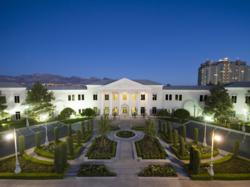 From Haiti and Guatemala to China and stateside, five Cenegenics physicians are working with various medical missions to take healthcare where none existed, educating patients, diagnosing disease via proactive interventions.
Las Vegas, NV (Vocus/PRWEB) March 03, 2011
Cenegenics® Medical Institute, the global age management medicine leader, announced that several of its physicians are involved in widespread humanitarian efforts. From Haiti and Guatemala to China and stateside, five Cenegenics physicians— Dr. Dirk Parvus, Dr. Karina Descartin, Dr. George Shapiro, Dr. Randy Birken and Dr. Roman Lal—are working with various medical missions to take healthcare where none existed, educating patients as well as diagnosing disease and potential issues through proactive interventions.
Parvus—a Cenegenics Institute physician in Vero Beach, Florida—formed the Haiti Clinic Inc. in 2007 along with others to provide ongoing medical care to Cite Soleil, a dangerous, greatly impoverished area of Port-au-Prince without sewage system, water or electricity. In fact, thousands of Haitians are getting regular medical care now because of his work and that of his family.
"Those who join us develop what I call an 'attitude of gratitude.' We're giving these populations the basics of proactive medicine—from vaccinations, nutrition and a woman's clinic to bringing in a proper water supply—so they don't die of highly preventable disease," Parvus said.
Descartin—a practice development physician at Cenegenics Las Vegas—completed a medical mission to China, working with Health Teams International. Her prior medical trips were in her native country, the Philippines.
"Our clinical work in China included both urban areas and the countryside. I devoted much time with each patient giving lifestyle counseling, introducing supplements—such as fish oil, vitamin D, coenzyme Q10, multivitamins—as well as advising them on the importance of exercise, quitting smoking and even meditation," Descartin said.
Shapiro—an Institute physician at Cenegenics New York—worked with the AFYA Foundation to set up an Adult & Pediatric Cardiac Catheterization Laboratory and Heart Center in Haiti. He also donated two echocardiogram machines to the project.
"These children would otherwise have no hope without centers like this stepping in. It allows us to go beyond the reactive medical approach of treating disease to taking preventive measures to ward off subsequent health issues," Shapiro said. He also is a volunteer firefighter, member of a Haz-Mat team in Westchester County Department of Emergency Services, a fire surgeon and the Deputy Chief Police Surgeon for the New York State Troopers.
Birken—Cenegenics Institute physician in Houston, Texas—completed several medical trips to Guatemala, sponsored by Faith in Practice who runs a hospital in Antigua.
"We go to the extreme rural areas of Guatemala—places where there isn't any running water or electricity—and set up a clinic. It's quite an effort, coordinating physicians, nurses, lab needs, pharmacy and volunteers, to help us see several thousand patients in just one week. Many patients have never seen a physician, and a good number of them walk seven to eight hours just to get to the clinic," Birken said.
Stateside, Lal—a Cenegenics Beverly Hills physician-partner—said his healthy aging center is a primary sponsor of a clinic formed under the SLO-NOOR Foundation.
"We're helping Dr. Ahmed Nooristani build his clinic, which is in the final stages. The free clinic will service a wide base of uninsured patients in the San Luis Obispo area, providing quality, preventive healthcare. We already have a large commitment from many physicians and specialists to work in this 100% volunteer endeavor," Lal said.
For more information on Cenegenics, please visit their site, where you can register to read their online Healthy Aging Kit that includes the informative Guide to Healthy Aging, Executive Summary and media excerpts.
To schedule an interview, please contact Ann Castro, Cenegenics Director of Media Relations: 702.953.1588.
About Cenegenics
Cenegenics® Medical Institute, recognized leading authority in age management medicine, has two centers in Las Vegas, Nevada, as well as centers in Charleston, South Carolina; Boca Raton, Florida; Dallas, Texas; Arlington, Texas; Atlanta, Georgia; Chicago, Illinois; Beverly Hills, California; Philadelphia, Pennsylvania; Washington, DC; New York City, NY; Tulsa, OK; Jacksonville, FL. Additional centers are scheduled to open in other major metropolitan areas in the near future. With an established presence in the medical community, Cenegenics uses a proactive approach based on solid science and comprehensive evaluation. Their established protocols have been recognized as the next generation of medical science, capturing global attention. Cenegenics offers CME-accredited physician training and certification opportunities in age management medicine via the nonprofit Cenegenics Education and Research Foundation (CERF). Headquartered in Las Vegas, Cenegenics serves more than 20,000 patients worldwide—2,000 are physicians and their families.
###