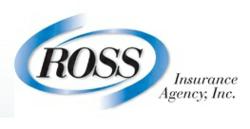 Whether we like to admit it or not, Social Media and Digital Marketing are here to stay...
Holyoke, Massachusetts (Vocus/PRWEB) March 04, 2011
On Tuesday, March 29th from 5:00 – 6:30 p.m. Ross Insurance Agency, Inc. invites you to become a part of the future and get your hands on some serious Social Media knowledge. Whether we like to admit it or not, Social Media and Digital Marketing are here to stay; and with the help of Ross Insurance and the Holyoke Chamber of Commerce you can learn the value behind these new technology-based marketing tools and how they can help drive business in your doors!
Want to discover the tricks behind Facebook? Interested in learning how to build an active social community and effectively market to your target customers? Then join your local Massachusetts insurance agency – Ross Insurance – for a special presentation given by Kelly Donahue, Vice-President of Astonish Results, LP in which you will learn the ins-and-outs of these cutting-edge marketing concepts and how you and your team can effectively execute them.
This innovative seminar is the first of many events that are part of Ross Insurance Agency's Preferred Partners Program. The Partners Program will allow local businesses and establishments to join forces with Ross Insurance Agency to offer deals, coupons or in this case, sponsor a community event. The overall goal of the Partners Program is to cultivate a dynamic social community by engaging the modern consumer as well as increasing brand recognition and traffic to both party's websites.
The event will also allow attendees the special opportunity to work one-on-one with Ross Insurance Agency's Social Networking Architect, Marissa. Marissa will be on site to answer your specific Social Media questions and help guests get their Facebook, Twitter and various other social accounts up and running.
The Social Media and Digital Marketing Seminar will be held locally, at the Holiday Inn; at 245 Whiting Farms Rd. Tickets are just $15 for chamber members; and $20 for non-members. Want to make reservations? Have additional questions? Please contact the Chamber at 413-534-3376 or register online at holyokechamber.com.
About Ross Insurance Agency, Inc:
Proudly located in Holyoke Massachusetts, Ross Insurance Agency is dedicated to serving the insurance needs of local individuals, families and businesses. Since 1925, Ross has been committed to fostering a positive reputation for their agency; striving to emerge as a leading coverage provider, above all other Massachusetts insurance companies. Ross specializes in providing superior Auto, Home, Business, Group and Life Insurance to residents across the state; in addition to various specialty insurance solutions.
###