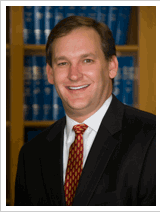 At Granger & Mueller, we believe in people. We believe in working hard for you and staying committed throughout the duration of your case.
Austin, TX (Vocus/PRWEB) March 04, 2011
The Austin, TX, law firm of Granger & Mueller P.C. announces the launch of an improved website to provide a more valuable online legal resource to current and potential clients.
The site offers helpful information to remove some of the fear and uncertainty from the legal process, including basic information on Austin criminal law, drug crime defense, domestic violence, theft and probation law.
Website visitors learn how the experienced criminal attorney in Austin at the law firm of Granger & Mueller P.C can assist them with their legal issue. The firm has developed a reputation for maintaining high ethical standards while aggressively representing clients throughout Austin in criminal law, drug crime and domestic violence legal matters.
About the Firm
Since 1976, Granger & Mueller has handled over 10,000 cases, involving misdemeanors, felonies, and federal crimes. There is hardly a charge in the Texas Penal Code that they have not handled. Their attorneys have long-standing experience at every level of the Texas criminal trial court system, including every criminal trial court in Travis County. Attorneys at law firm of Granger & Mueller P.C. offer legal counsel primarily in the following areas:

Criminal law
Drug crimes
Domestic violence
Serving clients in Austin and throughout Texas, the firm is dedicated to protecting the rights of individuals. The new website explains each practice area offered by the firm in greater detail. It also shares biographical information about the lawyer's backgrounds.
Founded in 1976, the lawyers at Granger & Mueller P.C. have more than 30 years of combined experience. For more information about the firm, please go to http://www.grangerandmueller.com/ or call 512.474.9999.
# # #