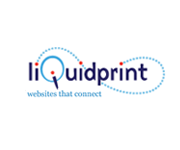 Chicago, IL (Vocus/PRWEB) March 03, 2011
In early August, Coach Realty with the help of liQuidprint launched a website redesign. Instantaneously, they enjoyed a 65% increase in page views per visitor, from 6.66 to 10.25. This is one aspect of the validation of why they were awarded the Website Quality Certification (WQC), presented by Leading Real Estate Companies of the World®. This certification of member companies demonstrating excellence in website design, functionality and execution.
An independent panel of experts put together by the Leading Real Estate Companies of the World's 600 member firms awarded CoachRealtors.com the certification to recognize their exceptional work. They reviewed the website in six key areas ranging from design and content to usability to search engine optimization.
Coach Realty goals for the new website included a cleaner fresher design as well as advanced functionality for both agents and home buyers and sellers. The previous site was vastly stale and outdated resulting in users leaving the site. Agent retention, a big concern for any broker, was addressed by providing tools and features agents couldn't find anywhere else.
The 57 year old Long Island based broker turned to liQuidprint, a Chicago web development company, for their expertise and experience in building market leading real estate websites. Coach Realty chose liQuidprint for their eye on creating cutting edge web design and their ability to accomplish Coach Realty's vision of a more user-friendly, cleaner website. liQuidprint designed and developmed the award winning website of Bairdwarner.com, a Chicago based real estate company. It was voted "Best Overall Website," "Best Property Search," and "Best Property Advertising" in 2010.
###