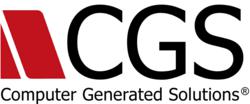 New York, NY (Vocus/PRWEB) March 03, 2011
Computer Generated Solutions Inc.(CGS) is pleased to announce that Olympic Gold medalist and Reality TV Star Bruce Jenner will deliver the keynote presentation for its 9th annual INSIGHT 2011 customer conference at the Palazzo Las Vegas on March 27-30. The dynamic event will provide CGS clients and guests with the education, inspiration, and innovation they need to seize the opportunities of today's global fashion and softgoods industry. Underscoring the event theme of "Mission Possible", Jenner will draw from his prolific life experiences and exceptional accomplishments to inspire the audience of industry leaders to find their inner champion.
According to CGS President and CEO Phil Friedman, "We are thrilled that Bruce Jenner has accepted our invitation to speak at this year's conference. His presentation will kick-off a great lineup of speakers and collaborative sessions that will help our guests connect with their peers and heroes deeper than ever before. We look forward to once again sharing with our clients and showing our appreciation for their continued support."
Bruce Jenner captivated audiences when he broke the world record to earn a Gold medal in the decathlon at the 1976 Olympic Games in Montreal earning the title of "the world's greatest athlete". His athletic accomplishments merited him the coveted Wheaties cereal box for an unprecedented seven years. Outside of the sporting world, Jenner has starred in TV movies and guest-starred in a popular TV series. His huge television success began in late 2007 when he became America's favorite reality-TV dad in the E! Network hit show "Keeping Up with the Kardashians". Bruce is a highly respected and much sought-after motivational speaker and wrote a book "Finding the Champion Within" to reflect his ventures.
Day-two will feature a presentation from famed orthopedic surgeon turned footwear designer Taryn Rose. In addition to creating one of today's most successful and highly coveted footwear brands, Dr. Rose changed the footwear industry forever by marrying fashion with function to fulfill her idea of being dressed with a sense of well-being. Taryn has been featured in a variety of television, newspaper, and magazine write-ups including Oprah, CNN, Today Show, New York Times, and countless more.
Attended by retail, wholesale, manufacturing, and other fashion industry executives and professionals, INSIGHT 2011 will offer a diverse agenda that includes high-level professional development presentations, business solution breakout sessions, and networking opportunities. CGS will present significant product advancements in its BlueCherry®, Leadtec™, and Microsoft Dynamics®-based software solutions and provide best-practices for a variety of common industry challenges. INSIGHT 2011 will also feature a BlueCherry Customer Advisory Council meeting, customer roundtable discussion, and a customer appreciation gala event. More information and event registration can be found at http://www.cgsinc.com/insight2011.
About INSIGHT
INSIGHT is a dynamic, once-a-year event that brings together customers, partners, and industry and product experts for a focused exchange of plans, tactics, strategies, solutions, and ideas. Not only about products, software, and technology, INSIGHT is about providing attendees with the opportunity to learn about new business practices and emerging industry trends. Throughout the conference, speakers and solution experts will explain how to best leverage BlueCherry®, Leadtec™, and other CGS solutions to compete more effectively. INSIGHT attendees will learn how to adapt to the accelerated pace of business, drive increased efficiency, generate new opportunities, and build on their current success.
About CGS
For more than twenty-seven years, CGS has enabled global enterprises, regional companies and government agencies to drive breakthrough performance through technology. With global delivery capabilities, expertise across leading platforms and deep experience in multiple industries, CGS has become the IT partner of choice for thousands of organizations worldwide. CGS delivers a wide array of proprietary and third-party business applications, technology and business services, outsourcing solutions and learning & communications platforms. Headquartered in New York City, CGS maintains a worldwide presence with 20 offices in North America, Europe, and Asia. For more information, please visit http://www.cgsinc.com.
# # #