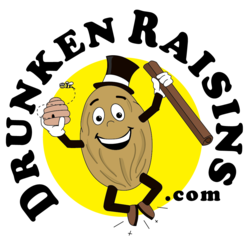 I was in so much pain before trying the gin-soaked raisins that I was considering surgery,
Lafayette, Colorado (Vocus/PRWEB) March 11, 2011
DrunkenRaisins, a company that produces and sells a twist on gin-soaked raisins, a long-standing arthritis pain relief home remedy, was recently featured on Tom Martino TV and Channel 9 News.
The YouTube video includes a segment by the internationally famous author, surgeon and talk show host Dr. Oz who has stamped gin-soaked raisins as a Dr. Oz Approved Home Remedy for Arthritis Pain.
Larry Wright, DrunkenRaisins owner, launched his company in small quantities in September 2010. The number of people who could potentially benefit from the product, however, is anything but small.
More than 46 million adults in America suffer from the debilitating pain of arthritis, and the Centers for Disease Control expect that number to jump to 67 million by 2030. Medication with its side effects and surgery with its risks continue to be the primary options for addressing the pain that keeps arthritis sufferers from enjoying their daily lives.
When faced with those options as treatment for his own arthritis pain, Wright decided to take a chance on a safer choice – a folk remedy that had been around for almost 100 years – gin-soaked raisins. His bet paid off, and within weeks he was able to manage his arthritis pain by tossing back a handful of the raisins every morning.
In response to the growing number of requests for the raisins from friends who enjoyed similar results, Wright developed his remedy into a business, and DrunkenRaisins has been helping arthritis sufferers nationally manage the pain that used to manage their lives ever since.
By reviving the gin-soaked raisin folk remedy with a flavorful twist on the taste, Wright sells relief in one pound bags through his Colorado company. And polls show that more than 70 percent of the gin-soaked raisin users swear by them as relief from arthritis pain.
"We have heard from hundreds of readers of our syndicated newspaper column and visitors to the website," according to the nationally acclaimed People's Pharmacy. "Many report outstanding success."
Users rave about the natural pain reliever that adds flavor to their morning bowl of oatmeal or satisfies their afternoon sweet tooth cravings. "I was in so much pain before trying the gin-soaked raisins that I was considering having surgery," says one user on the People's Pharmacy website. "I have chronic Lyme Disease which is mostly in remission. However, last fall I experienced an increase in joint pain, tried the gin-soaked raisins and have been pain free or pain reduced ever since," says another.
Developed, produced, packaged and sold from a Lafayette, Colorado location, the updated arthritis pain home remedy is bringing relief to a growing crowd of happy customers. DrunkenRaisins has been featured in numerous publications as well as on programs like Tom Martino TV and Channel 9 News. For more information or to set an interview with DrunkenRaisins owner, Larry Wright, please contact Elizabeth Gold at elizabeth(at)drunkenraisins(dot)com or at 303-494-0457; or see http://www.drunkenraisins.com.
# # #